The long weekend over here has been and gone but not forgotten. This stuffed chicken recipe was my attempt at helping my wife get over an off reaction to the flu jab she had on Friday.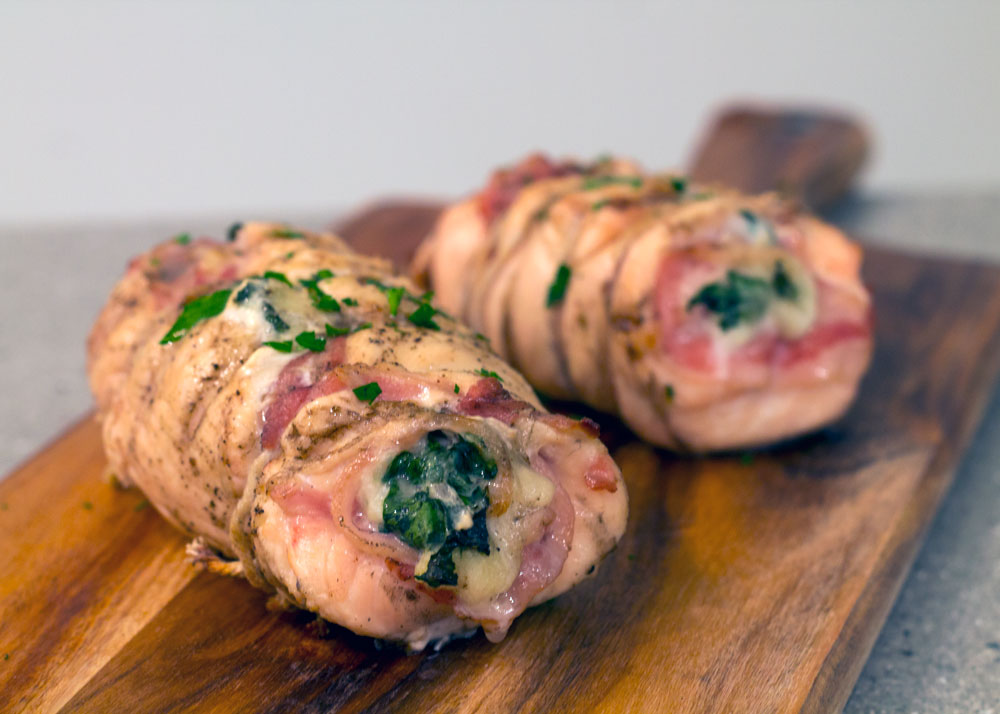 My wife did not want chicken noodle soup (and you can't bbq soup anyway) so I planned this recipe around some of her favourites while keeping the comfort of chicken. First up was bacon as everyone loves bacon, Mozzarella is a favourite go-to cheese and basil which is one of our favourite herbs.
The trick to this is to remove the tenderloin (save it for later, wrapping in bacon & baking is perfect) and flatten out the breast. Season the chicken with salt and pepper and then layer on the bacon. Top with cheese and basil and roll tightly.
Seared over an open flame and then moved to an indirect heat sauce to finish off the cooking is a sure fire way to aide in any type of recovery. I'm happy to report that this cheered Sarah up and she was back to her normal self in no time.
I can't wait to make this one again.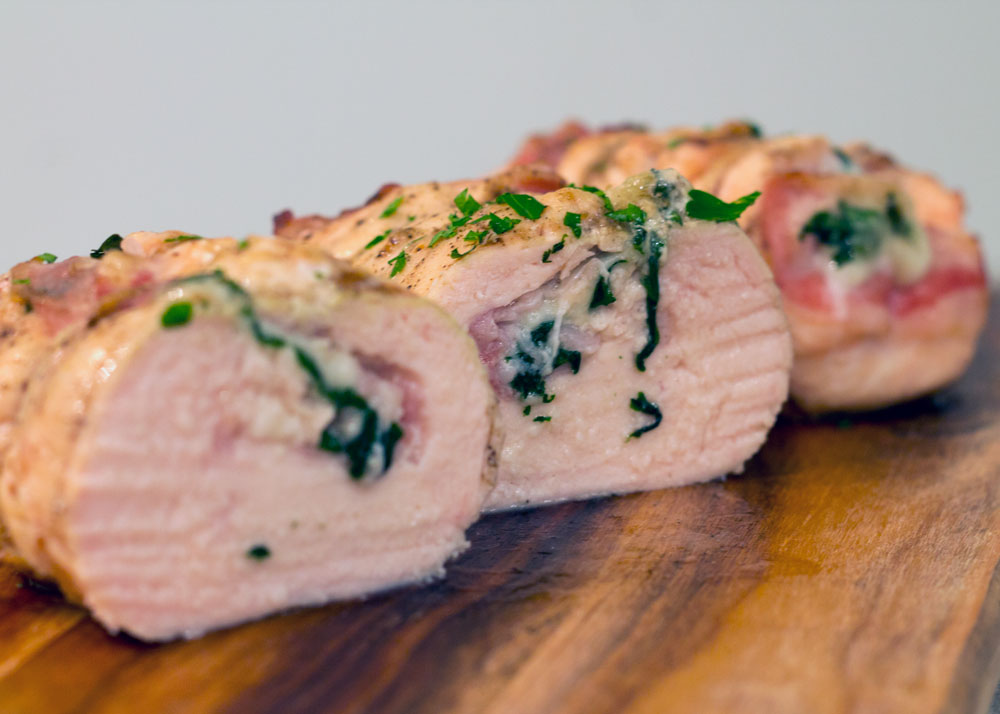 A delicious combination of chicken breast stuffed with bacon, mozzarella and basil grilled over hot coals
You'll Need…
2 Chicken breasts
Salt & pepper
6 slices streaky bacon
100 Grams buffalo mozzarella, dried & sliced
Handful fresh basil, sliced
Butchers twine
Olive oil
Directions
Prepare grill for medium indirect heat
Begin preparing the chicken by removing the fillet and set aside for another us. Flatten chicken breasts with mallet or rolling pin between two sheets of baking paper and then season with salt & pepper.
Layer 3 slices of bacon on one side of each breast, then cover half of each breast with cheese and top with spinach.
Tightly roll each breast from the stuffing end and tie with twine so that you have two rolled chicken breasts.
Brush the rolled breasts lightly with olive oil and sear each side over direct heat on the grill for 2 minutes per side, a total of 8 minutes.
After 8 minutes transfer the rolled chicken breasts to the indirect side of the grill, replace the lid, and cook for a further 20 minutes turning once until chicken is cooked through and the center has reached an internal temperature of 72°C / 165°F.