I have always been a huge fan of cheesecake and have never said no to anyone either making one at home or bringing one over when hosting a barbecue. Even being a huge cheesecake advocate I have never made one myself. That is until I came across this post at The Country Contessa by fellow food blogger Rachel and thought to myself "yes, I can do that".
I am pleased to report that my first attempt at baking a cheesecake was a success, evidence has been provided in the form of photographic evidence.
I'll put it out there right now that I did bake this bad boy in the oven, as it was my first attempt I thought better do it in the oven before giving it a crack in the Weber. Don't worry though, I will certainly be baking one in the Weber soon.
I substituted using graham crackers for the base in favour of local favourites Arnott's Milk Chocolate Digestives as I have no idea what a graham cracker is nor where to get any from and secondly, I was sure that the Digestives would make a beautiful chocolatey base.
The second change I made was using a jar of Raspberry & Boysenberry Compot by the Dollop Kitchen instead of making the sauce from frozen raspberries as Rachel has. I'm happy to say that this choice came out a winner. The Dollop Kitchen make a fine compote. I'm always a fan of sourcing locally made products if I cannot make them myself.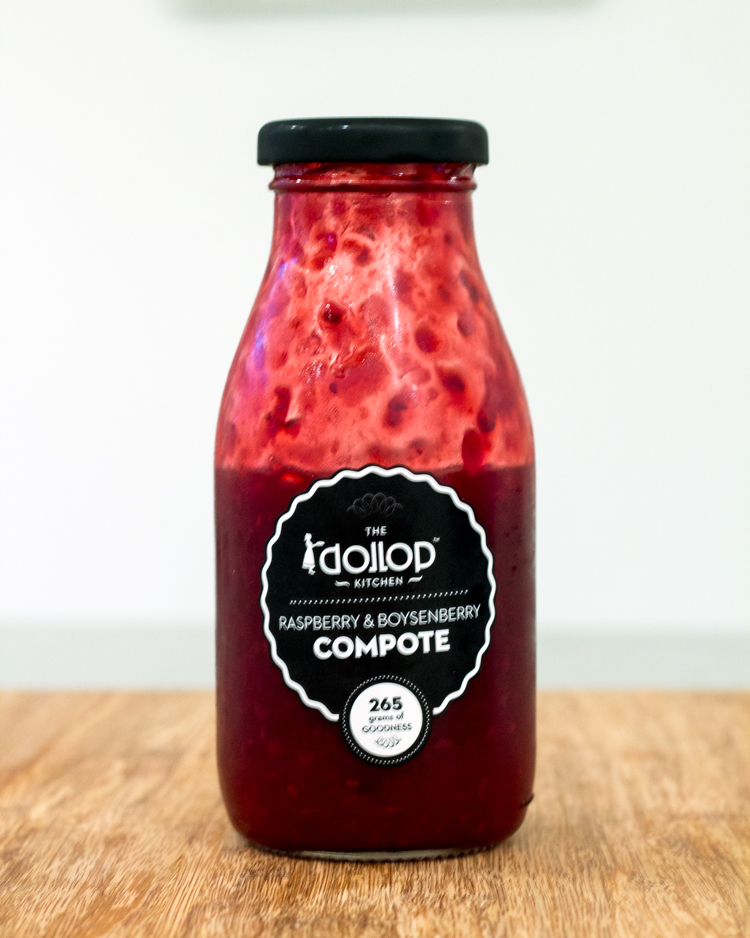 Check out how I made mine below, check out The Country Contessa for the original.
A quick and easy cheesecake drizzled with a raspberry and boysenberry compote, heaven in your mouth. Bake this today! Inspired by the Country Contessa
You'll Need…
For the crust:
1x 200g packet Arnott's Milk Chocolate Digestives
¼ cup finely chopped walnuts
1 tablespoon sugar
½ teaspoon cinnamon
½ cup butter, melted
For the Filling:
3x 250g Anchor Cream Cheese Original
1 cup sugar
2 tablespoons white flour
1 teaspoon vanilla essence
¼ cup blue top milk
3 eggs at room temperature (free range)
For the sauce:
1 jar Dollop Kitchen Raspberry & Boysenberry Compote
Directions
Heat the oven to 190°C
Blitz the digestives, walnuts, sugar. cinnamon and the butter in a food processor
Grease a 20cm springform cake tray and add the base mixture and press down so that you have a flat even surface
In a KitchenAid mixer or similar, mix the cream cheese, vanilla essence, milk, flour and eggs until they are nicely combined and smooth (no lumps)
Pour the filling mixture over the base in the cake tray and bake for 45 minutes
Once baked, turn off the oven and allow cheesecake to cool down with the oven before refrigerating
!To Serve
Either drizzle the compote over the entire cake before slicing or slice and drizzle over individual portions before serving
Enjoy this delicious desert at your barbecue