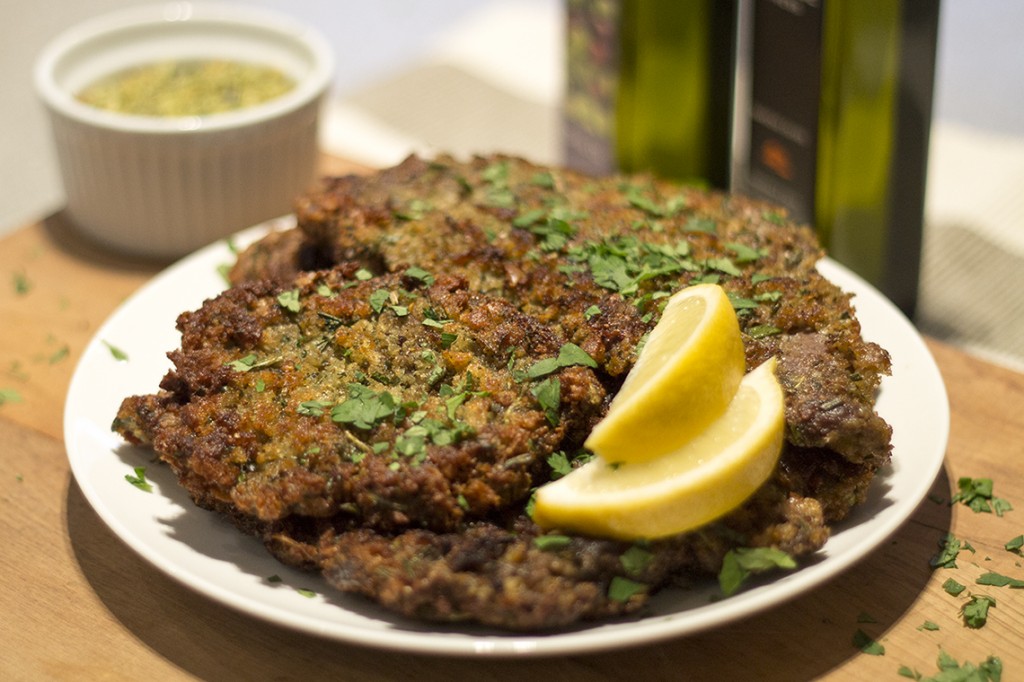 The following recipe was included with a beef order from Green Meadows Beef developed by Fast Fresh & Tasty, a recipe app for iOS devices. Their emphasis on fresh and local ingredients is fantastic. Using Green Meadows' fresh Angus Schnitzel and gathering most of the ingredients for the herb crumb from the garden and cooking on the barbecue, we will be left with a delicious, fresh and locally sourced dinner.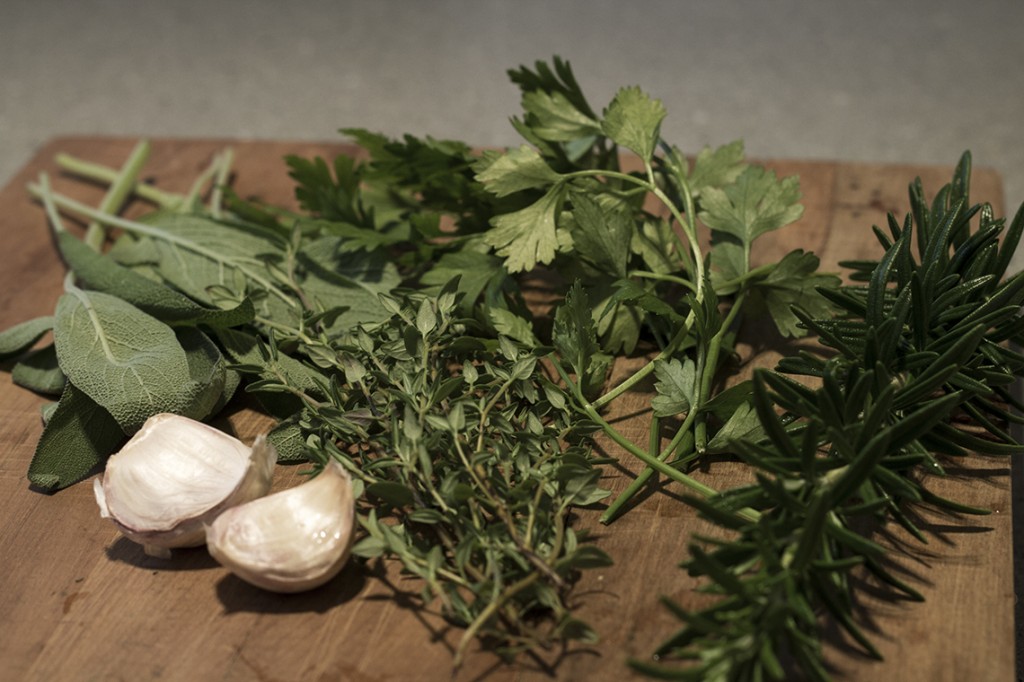 Instead of the usual panko bread crumbs from the pantry, buy a baguette a couple of days before you plan to cook this dish and let it stale up over a couple of days on the bench.
Don't skimp on the ingredients as any unused crumb can be frozen in a zip-lock bag and saved for a later date.
Start with the now stale baguette by chopping it up into smaller pieces and spin it into crumbs in a food processor. Remove and put to the side and begin on the herbs and garlic.
Place all the fresh herbs and garlic cloves into the food processor and spin them together. Add some salt and pepper to taste, return the breadcrumbs and add some olive oil while using pulse mode on the food processor to mix everything together.
Go easy on the oil as you want the consistency just right as it forms into crumbs, if you don't use enough it is easier to add more than try to remove excess.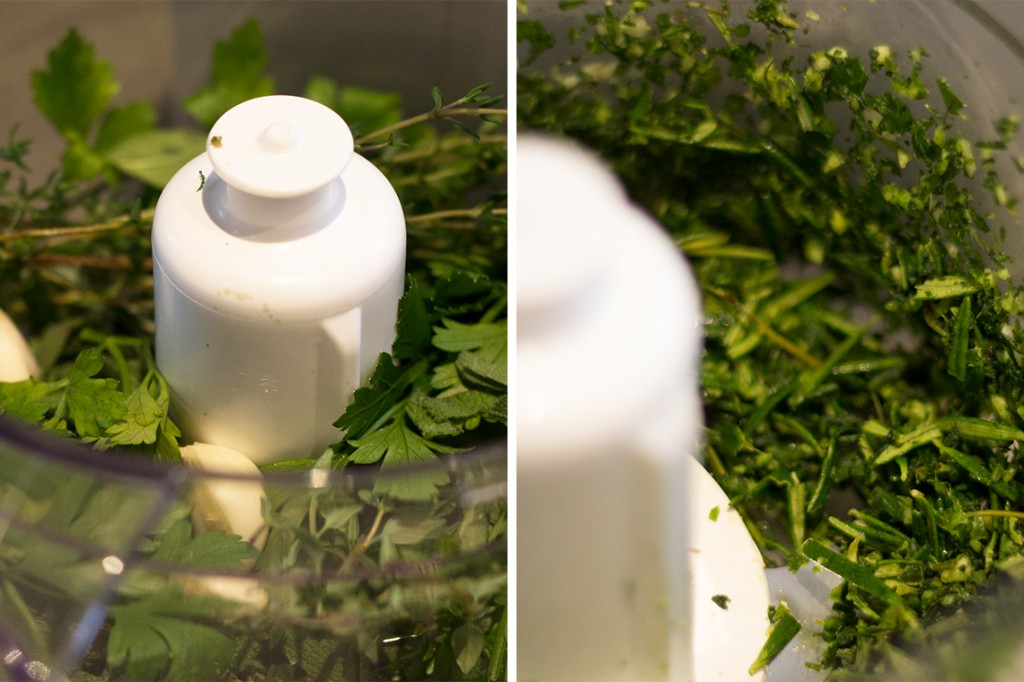 Use three large plates and prepare for crumbing. The first will be flour, the second two beaten eggs and finally the fresh herb-crumb.
Season each piece of Angus schnitzel lightly with salt and pepper and cover in flour, egg and the herb-crumb. Ensure each piece gets a really good coating of the herb-crumb.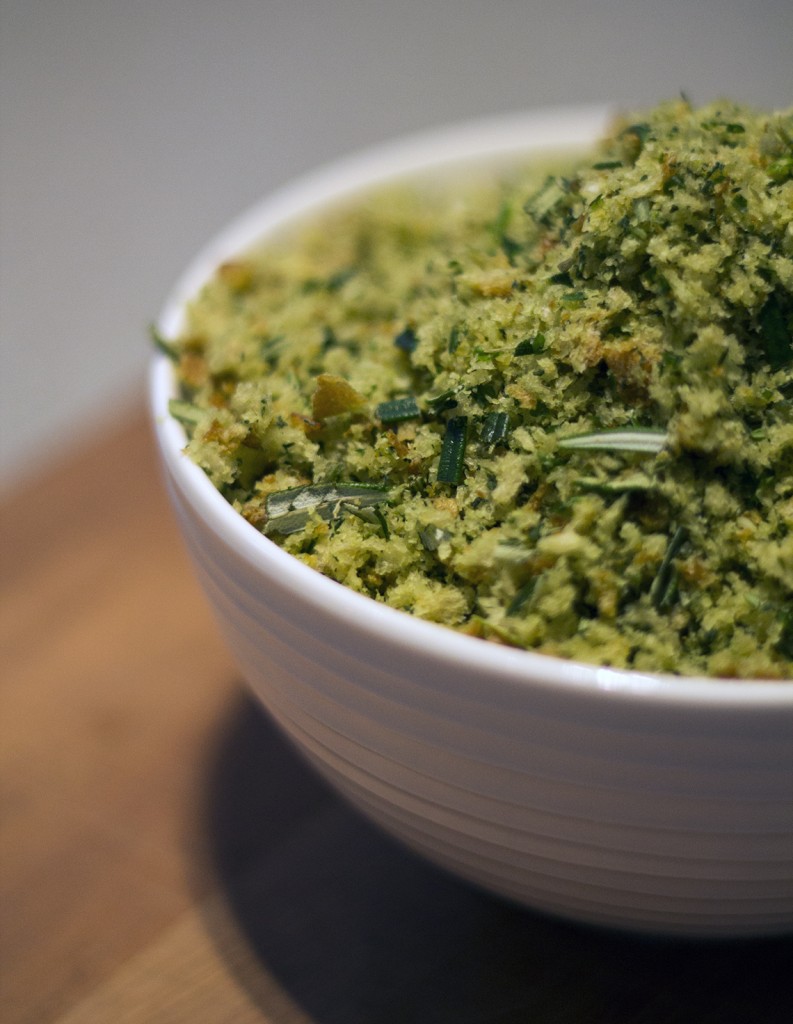 Prepare your barbecue for indirect-heat grilling. I like to elevate my coals to right under cooking grate by using a brick and coal baskets.
Heat about a centimetre of rich bran oil in a cast-iron pan over the coals. Once this is hot fry each piece of schnitzel for two to three minutes each side until they are perfectly brown and crispy.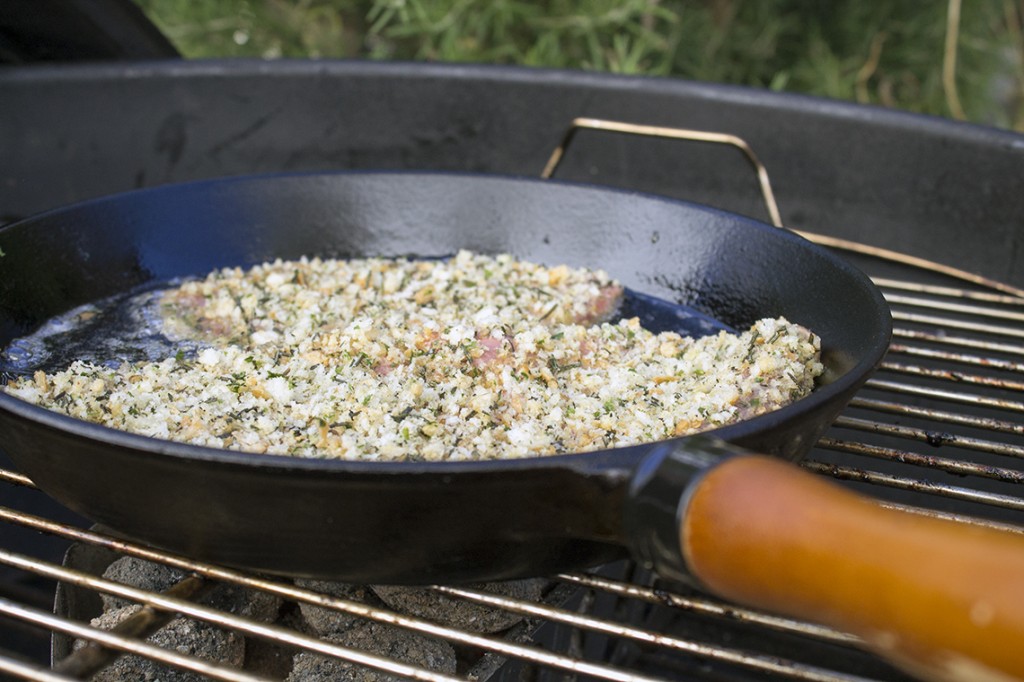 This is a great way to get outside and cook a meat that usually comes crumbed from the supermarket. The use of the cast-iron pan on the barbecue works well and produces fantastic tasting meat.
Remove the schnitzel from the pan and rest on a paper towel to drain any excess oil, serve immediately.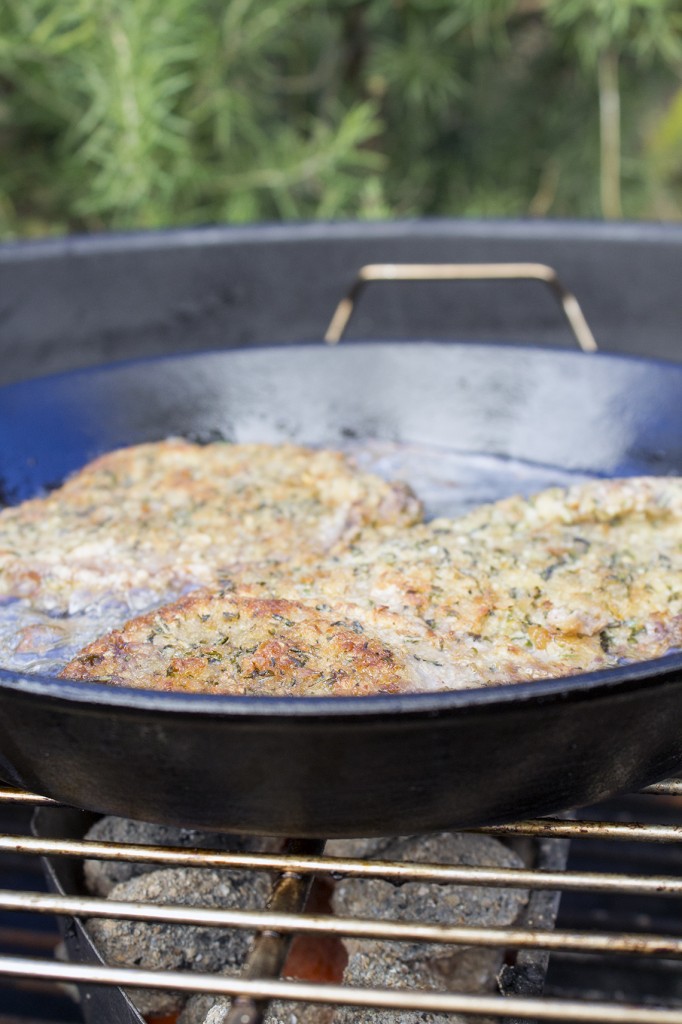 Adapted version of Fresh Fast & Tasty's Fresh Herb-Crumbed Schnitzel recipe featured on their iOS application
You'll Need…
For the crumb:
1 bunch of fresh parsley
6 sprigs of thyme
4 sprigs of fresh rosemary
12 fresh sage leaves
2 garlic cloves
Stale baguette
Salt
Pepper
Olive oil
For the Schnitzel
Green Meadows Beef Angus Schnitzel
1/2 Cup plain flour
2 eggs
Rice bran oil
1 lemon
Directions
Light a full chimney of coals and prepare the barbecue for direct heat grilling
Take the stale baguette and cut up into manageable pieces before whizzing into crumbs in a food processor
Combine all the herbs and garlic cloves in the food processor and whizz together.
Add the baguette crumbs back into the food processor, add salt and pepper and a little olive oil and mix everything together until the crumbs are formed
Prepare three plates, one of each of flour, beaten eggs and the fresh herb-crumb
Season the schnitzel light with salt and pepper and cover each piece with the flour, egg and herb-crumb ensuring that each piece is well coated in the herb-crumb
Heat around a centimetre of rich bran oil in a cast-iron pan over the coals on the barbecue
Frey each piece of schnitzel for 2-3 minutes a side until it is golden/brown and crispy
Set aside and drain on a paper towel and serve immediately with a slight of lemon to drizzle on top