Homemade double down alert! I repeat, homemade double down alert.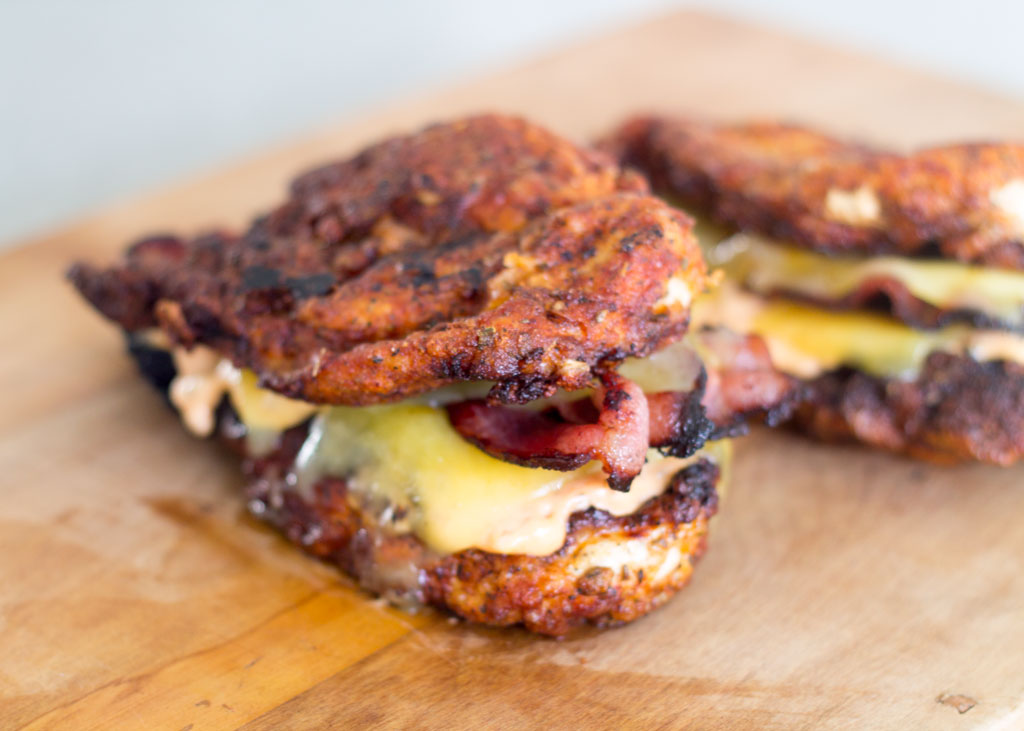 There are two people in this world. People who love KFC, and those who don't want anything to do with it.
Luckily today's blog post caters for both types of people. The goodness of this KFC inspired burger with the benefits of home cooking.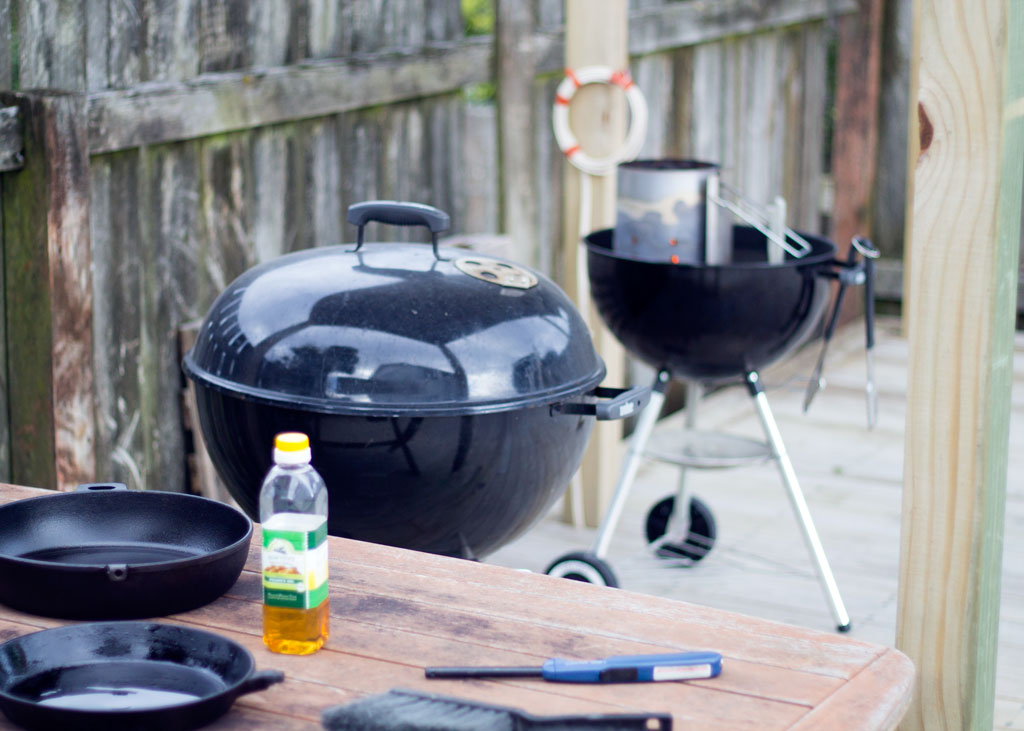 So a double down is a breadless burger produced by fast food outlet KFC. It made headlines around the world upon release and labelled as a show stopper, a heart attack generator.
At the end of the day it's pretty much a chicken cordon bleu, which is chicken rolled around ham and cheese.
So the trick with this homemade double down is to use quality ingredients like free range chicken breast and bacon, locally produced slices of cheese,  a homemade sauce and cook it all in peanut oil.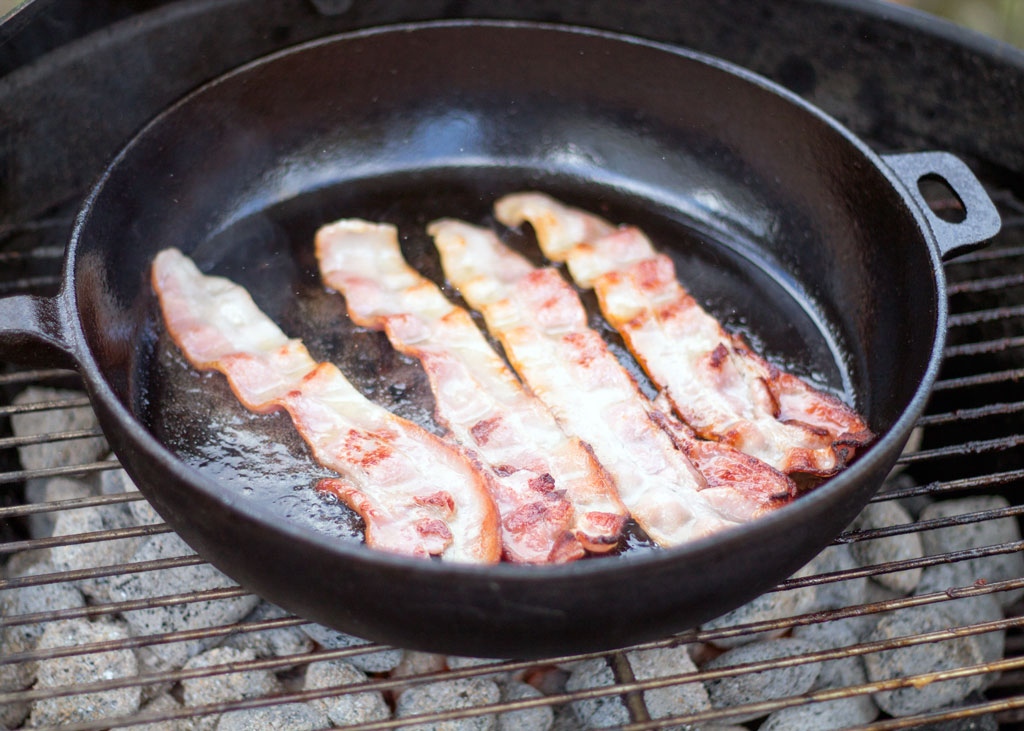 So, it's still winter here and the weekend gone wasn't particularly lovely but we did get a sunny but cold day on Sunday. My brother had left on Saturday heading back to London to begin a new job so Sarah, the pups and I braved the cold and cooked outdoors on the deck under the soon to be completed outdoor BBQ kitchen.
A full chimney of briquettes and then a preheated cast iron made quick work of the bacon and then a quick oil top up it didn't take long for the chicken to cook. Having a full load of briquettes meant that I was able to put the burger together and melt the cheese without overcooking the chicken. Fantastic.
The sauce that I decided to go with the double down is a recipe from Chelsea Winter in her book Everyday Delicious. I got my wife a copy of this book last Christmas and it has quickly become the cookbook where I have cooked from the most, ever. It's great. I would advise you click the link and grab a copy for yourself. The sauce went perfectly with the chicken.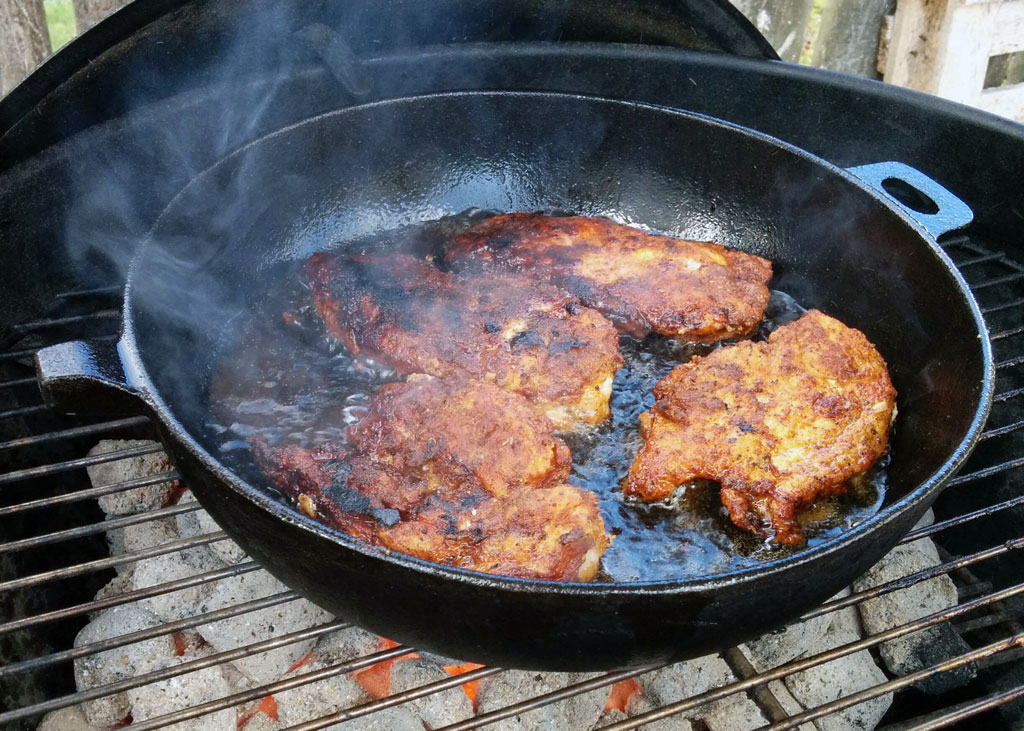 The chicken coating is close to what people are claiming the Colonel's secret 11 herbs and spices. I quite enjoyed the flavour – your results may vary. Modify to suit your tastes or what you have in the cupboard. I opted out of using fresh herbs due to frying the chicken. Next time I will experiment with fresh herbs.
Anyway, here's your recipe, give it a go and let me know.
A homemade version of the controversial double down burger. Follow this easy method for a delicious dinner time meal.
You'll Need…
2 large chicken breasts
Juice of 1 lemon
1 cup milk
4 slices streaky bacon
2 slices tasty cheese
2 slices edam cheese
Peanut oil
!Chicken Coating
½ cup of flour
1 teaspoon dried sage leaves
1 teaspoon dried basil
1 teaspoon dried oregano
1/2 teaspoon ground chilli
1 teaspoon smoked paprika
1 teaspoon mild paprika
1 teaspoon msg
!Chelsea Winter's Secret Sauce
¾ cup mayonnaise
1 shallot, finely chopped
3 gherkins, finely chopped
1 clove garlic, crushed
1 ½ tablespoons Dijon mustard
1 tablespoon tomato paste
Salt & Pepper to taste
Directions
Prepare the chicken the night before. Remove tenderloin, slice each breast horizontally in half. Add milk and lemon juice to sealable bag and soak chicken in refrigerator.
The sauce can also be prepared the night before and refrigerated before use, simply combine all ingredients in a bowl - mix them together well.
Prepare grill for direct high heat, preheat cast iron pan with a thin layer of peanut oil.
Combine all chicken coating ingredients and spread on a large plate and coat each piece of chicken. Set aside until grill is ready.
Cook bacon in pan until crispy, set aside and drain on a paper towel.
Add more oil to pan as necessary, cook chicken for 2.5 minutes a side until it is golden brown and crispy, set aside and drain on a paper towel.
Spread sauce on one side of each chicken breast half, place cheese, bacon, cheese and finally top with the remaining chicken. Place chicken back in grill in an oven proof dish and place the lid, heat until cheese has started to melt before removing from grill and serving immediately.