Pico de gallo is a fresh, uncooked salsa made from chopped tomato, onion, coriander, fresh serranos, salt, and lime juice.
I really like the name pico de gallo – it does sound a lot flasher than salsa and if you're lucky you can make this fresh with ingredients from your garden.
We like to prepare this salsa to have with various Mexican inspired dishes. Nachos and tacos come to mind.
My wife is the one who usually prepares this while I deal with cooking the main dish. In the past she has added capsicum, corn, mango and even feijoa to this dish to change things up.
The recipe that I am sharing with you today is the basic version – so feel free to mix it up.
Our most recent version omitted chilies as we had a recent incident where we thought we could handle not deseeding them before adding them in.
Boy was that a mistake.
When we have pico de gallo left over I really enjoy sitting back with a cold beer and a packet of corn chips to scoop up the left overs. Totally beats tomato salsa in a can.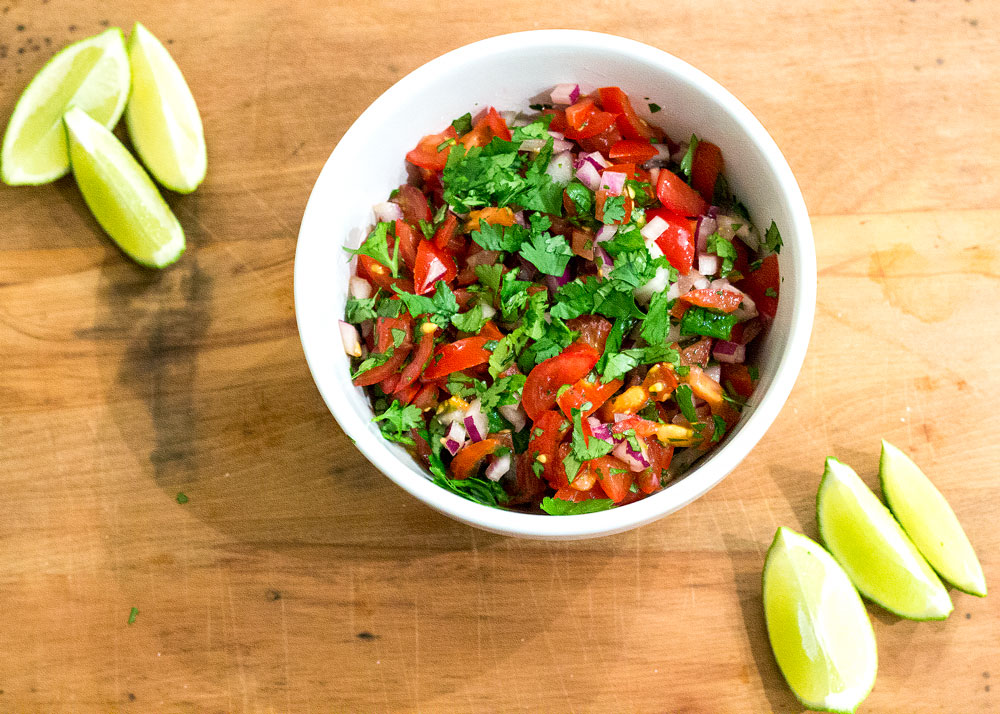 You'll Need…
250 g Cherry tomatoes, chopped
1 small red onion, chopped finely
1/2 cup coriander, chopped finely
Juice of 1 lime
Salt to taste
Directions
Prepare all ingredients and mix together in a bowl