Now that the Weber has been set up as a pizza oven it is time to put it to the test with this simple Pizza Margherita recipe.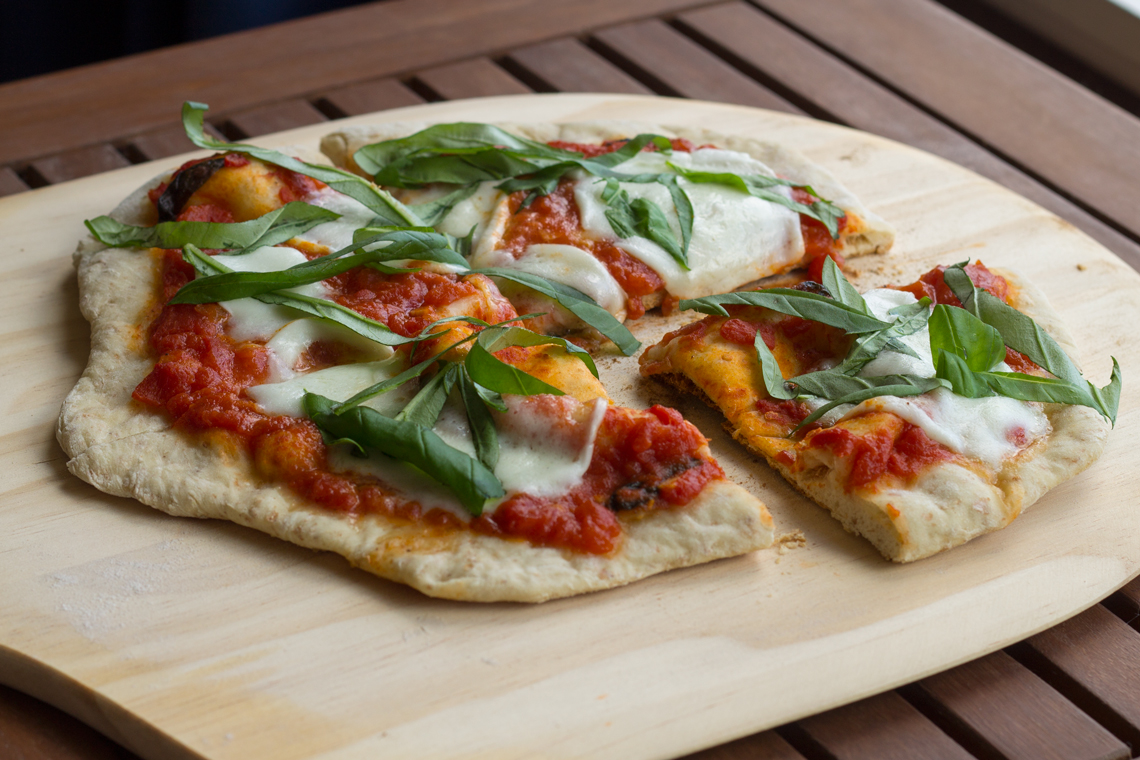 Pizza Margherita is made of three main ingredients, tomato, mozzarella cheese and basil
Prepare the dough before preparing the grill. This allows enough time for the dough to proof while the grill is heating up.
Use Jamie Oliver's Basic Pizza Dough recipe for the dough, adjusting for the amount needed, in my case 2.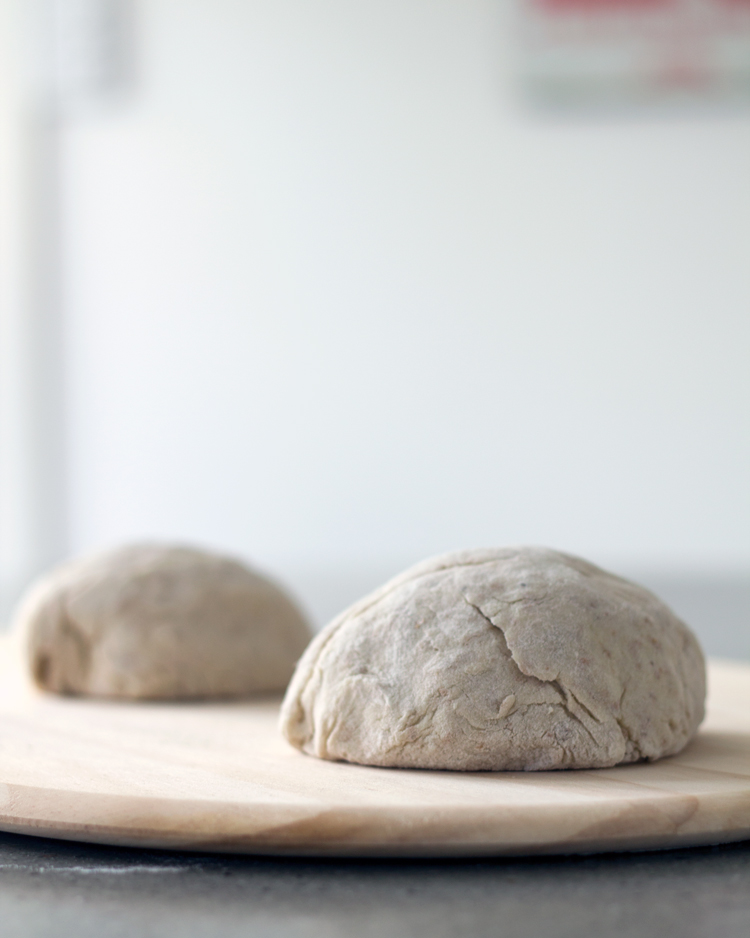 A fresh container of locally produced Clevedon Buffalo Mozzarella goes great on a Margherita.  Slice the mozzarella and dry on some paper does so the moisture of the cheese does not make the dough soggy during cooking.
The sauce is full of tomatoes that adding sliced tomato is not necessary. The sauce is made up of a tin of crushed Italian tomatoes, garlic, fresh basil and a bit of salt. Very similar to Jamie Olivers sauce.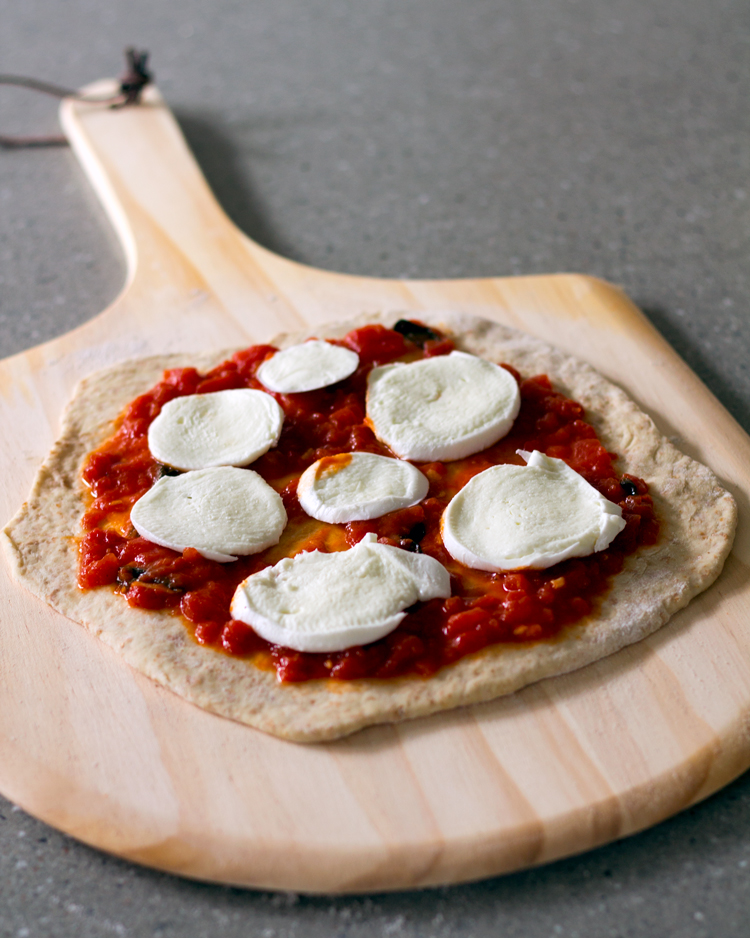 A very basic pizza by all means, but this doesn't mean that it isn't packed full of flavour.
Leave the fresh basil until after the pizza is cooked, it's better that way.
Set up and cook the pizza as per the instructions on the Using the Weber as a Pizza Oven post.
I hope that you enjoy this as much as I did.
You'll Need…
For the dough:
400g white flour
100g wheat flour
1/2 tspn salt
7g packet bread yeast
1/2 tbsp caster sugar
325ml warm water
For the sauce:
400g Delmaine tomatoes
2 cloves garlic, minced
1 tspn sea salt
1 tspn olive oil
Fresh basil
For each pizza:
1x 125g Clevedon buffalo mozzarella cheese, sliced and dried
1x ball of fresh pizza dough
Half of the tomato sauce
Fresh basil, sliced
Directions
For the dough: Follow the instructions on Jamie Oliver's recipe
BBQ Setup: Prepare the Weber for high direct heat with a pizza stone
For the sauce:
Heat the olive oil in a saucepan
Add minced garlic and cook until golden
Add the tomatoes and basil and simmer gently for 20 minutes
Constructing the pizza:
Roll out dough balls on a floured pizza paddle
With the spoon spread on the pizza sauce from the centre
Top with the mozzarella slices
When the Weber has reached cooking temperature transfer pizza to pizza stone and cook for 4-10 minutes (depending on how hot you have managed to get the Weber and stone)
Remove pizza from Weber with pizza paddle and top with sliced fresh basil, cut into four pieces and serve immediately