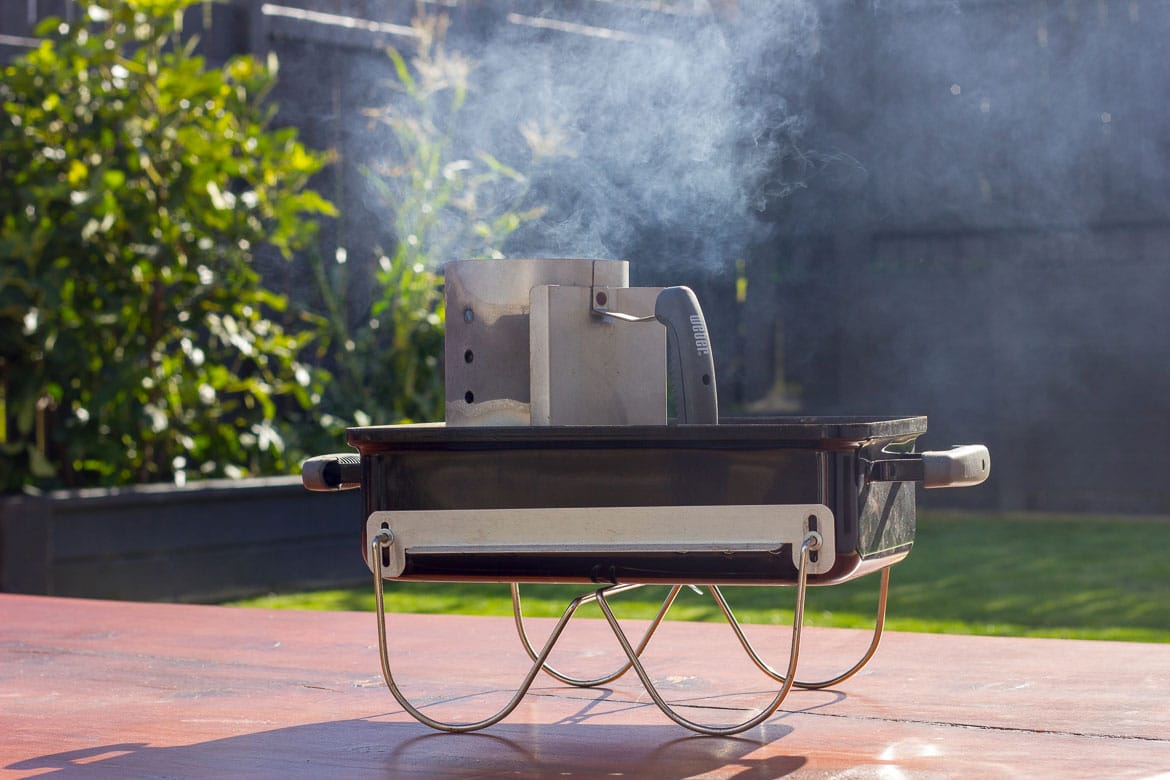 Today I am going to share with you how to reverse sear a New York Strip Steak on a Weber Go-Anywhere grill.
The aim of this post is to show two things:
You do not need a big grill to cook perfect steak
The Weber Go-Anywhere is awesome
I've covered the Reverse Sear Method previously on the blog, and have recently updated that post. Today's post follows the updated method.
What is a New York Strip Steak?
For those of you not familiar with a New York Strip, I'm guessing the Kiwis and Aussies reading here, this is simply a thick cut Sirloin steak.
The butchers at New World Thorndon and New World Chaffers have recently been slicing the sirloin nice and thick and advertising them as New York Strip, so here we are.
The great thing about these cuts of steak is that they weigh in about 400 grams! Beautiful.
Reverse Sear on a Weber Go-Anywhere Grill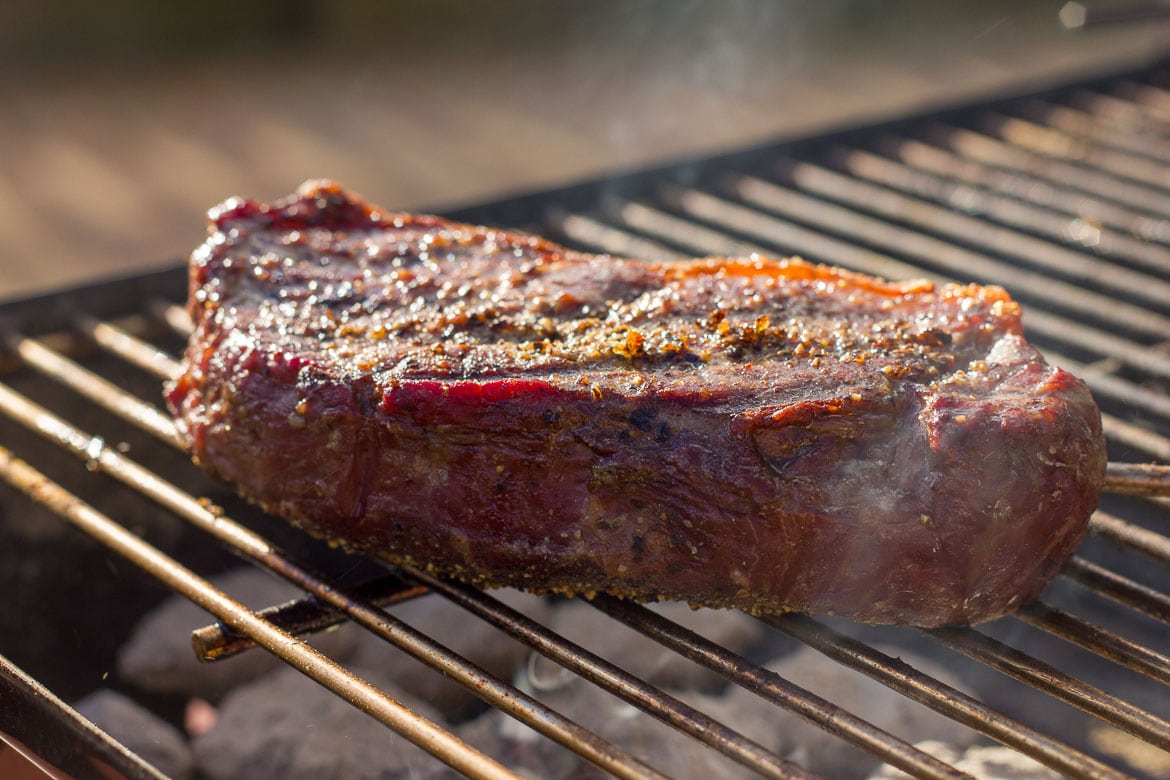 So, what you want to do right away is pull your steak out and brush it lightly with olive oil and give it a hearty seasoning of salt and freshly cracked pepper. Set it aside while you fire up the grill.
As I'm dealing with a small grill, I'm going to use my Mini Rapidfire Chimney Starter with Kingsford Original as they light fast and burn hot. Either light a whole chimney or just enough for a low temperature for the low and slow part. You can light more when the steak is resting.
Pour the lit briquettes into one side of the grill and close the lid. It won't take long to get to temperature, you're looking for around 225°F/110°C, don't worry if it's lower or higher, just adjust.
Once the grill hits temp, place your steak on the other side of the fire, and don't skip this next part, but use a Digital Thermometer to keep an eye on the temperature of both the grill and the steak!
Once the internal temperature reaches 115°F/46°C remove it from the grill and rest it! This part is key for serving a hot steak!
While the steak is resting, either load up the grill with the remainder of the briquettes in the chimney or fire up some more. You want the grill nice and hot for this part.
When the grill is ready, sear the steak directly over the fire on both sides for around 45-120 seconds until the internal temperature hits 130°F/55°C for a perfect medium rare.
As the steak was rested prior to searing, it's ready to serve straight away. Pile your plate up with some crispy oven fries and you're good to go. YUM!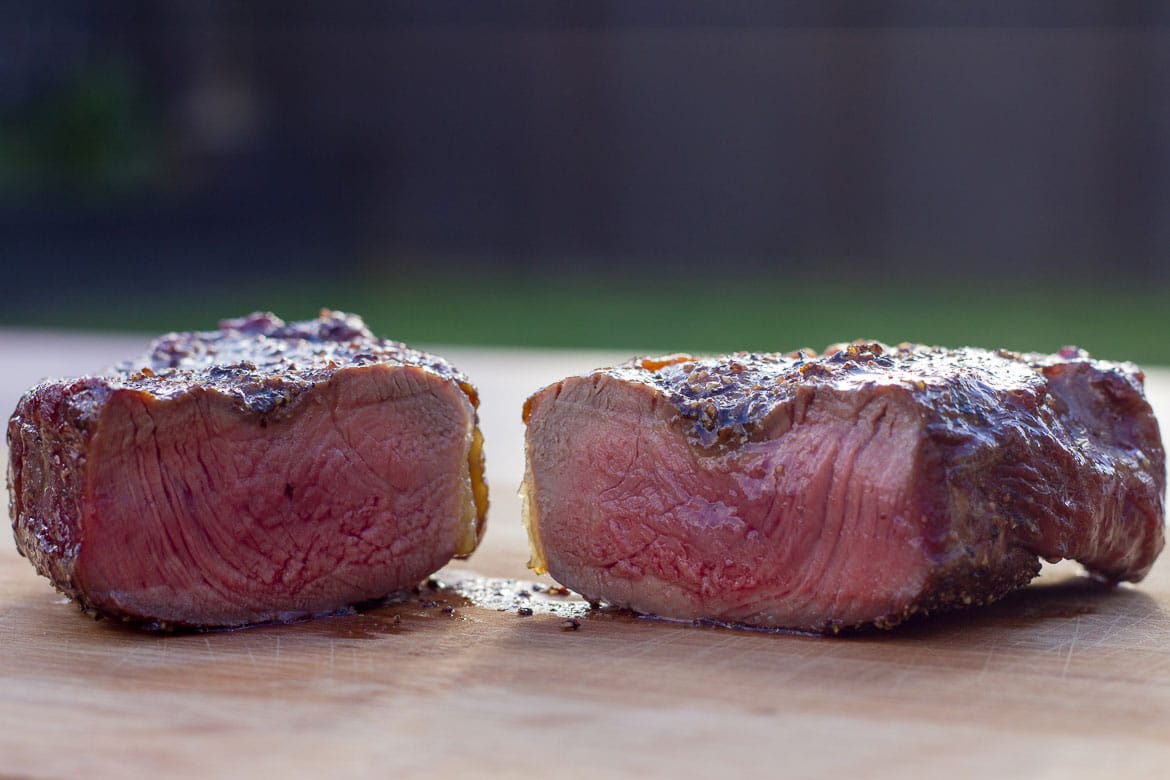 Gear Used for Reverse Seared New York Strip Steak
Check out the parts on Amazon with the links below.
A tender, thick cut piece of sirloin steak grilled to a perfect medium rare on a Weber Go-Anywhere portable grill seasoned simply with olive oil, salt and pepper. Classic, beautiful and delicious reverse seared steak hot off the grill.
You'll Need…
400g thick cut New York strip steak
Salt
Freshly cracked pepper
Olive oil
Directions
Prepare the grill for 2-zone cooking
Lightly brush the steak with olive oil and generously season with salt and pepper, set aside while grill is prepared
Start with the grill around 225°F/110°C and cook the steak indirectly until it reaches an internal temperature of 115°F/46°C
Remove from grill and rest while you bring the grill up to 400°F/205°C
Sear steak directly over fire until internal temperature reaches 130°F/55°C for a perfect medium rare, remove from grill and serve immediately
Additional Notes
When cooking for myself, serve with crispy oven fires.
When cooking for both myself and Sarah, serve with a side salad.
Let me know what your favourite cut of steak is in the comments below as well as any questions or feedback!