Happy New Year. Hope that everyone had a great one. This year we did a brisket on my Weber kettle using the Snake Method. The following post will detail how to prepare and smoke your own Snake Method Brisket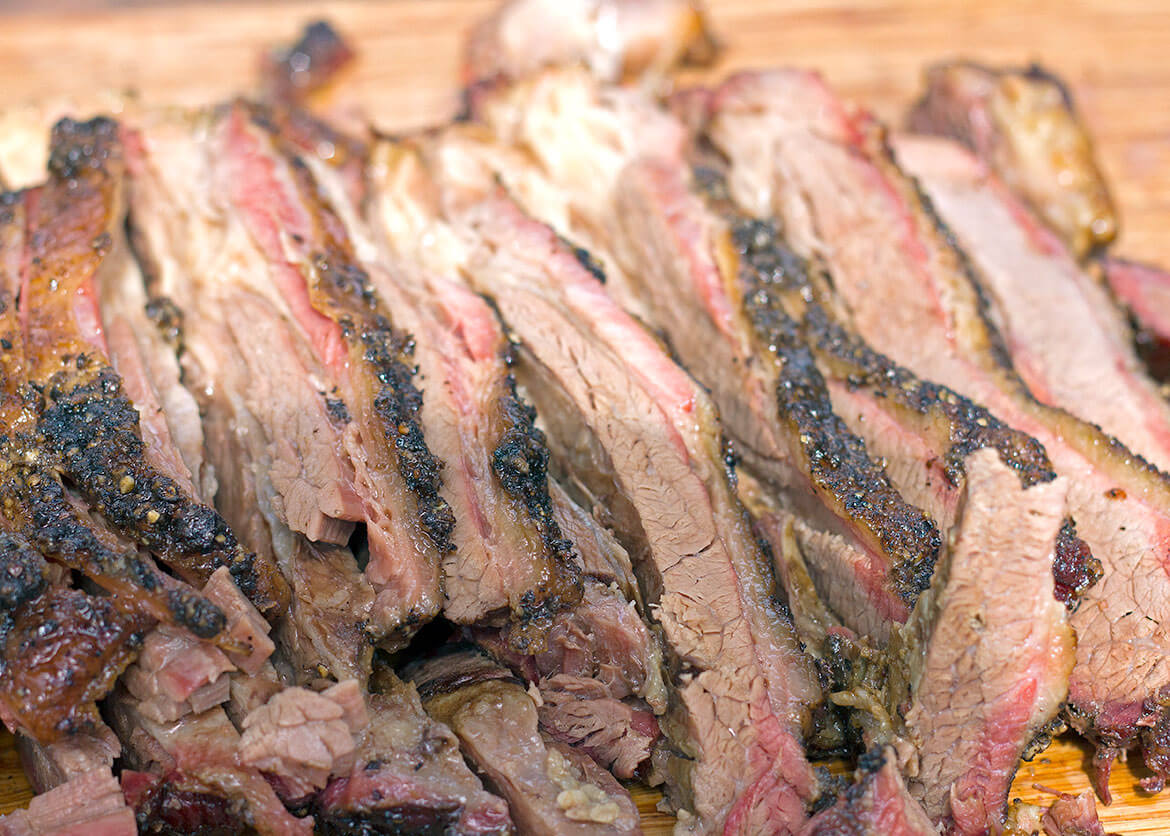 New year celebrations have always been big in New Zealand as we're on of the first countries in the world to see the sun rise in the new year. As I've grown older and time has passed, I no longer go for the all night parties at the various hot spots around the country during the summer.
These days I prefer the comfort of home my barbecues and my good friends for company.
Snake Method Brisket Preparation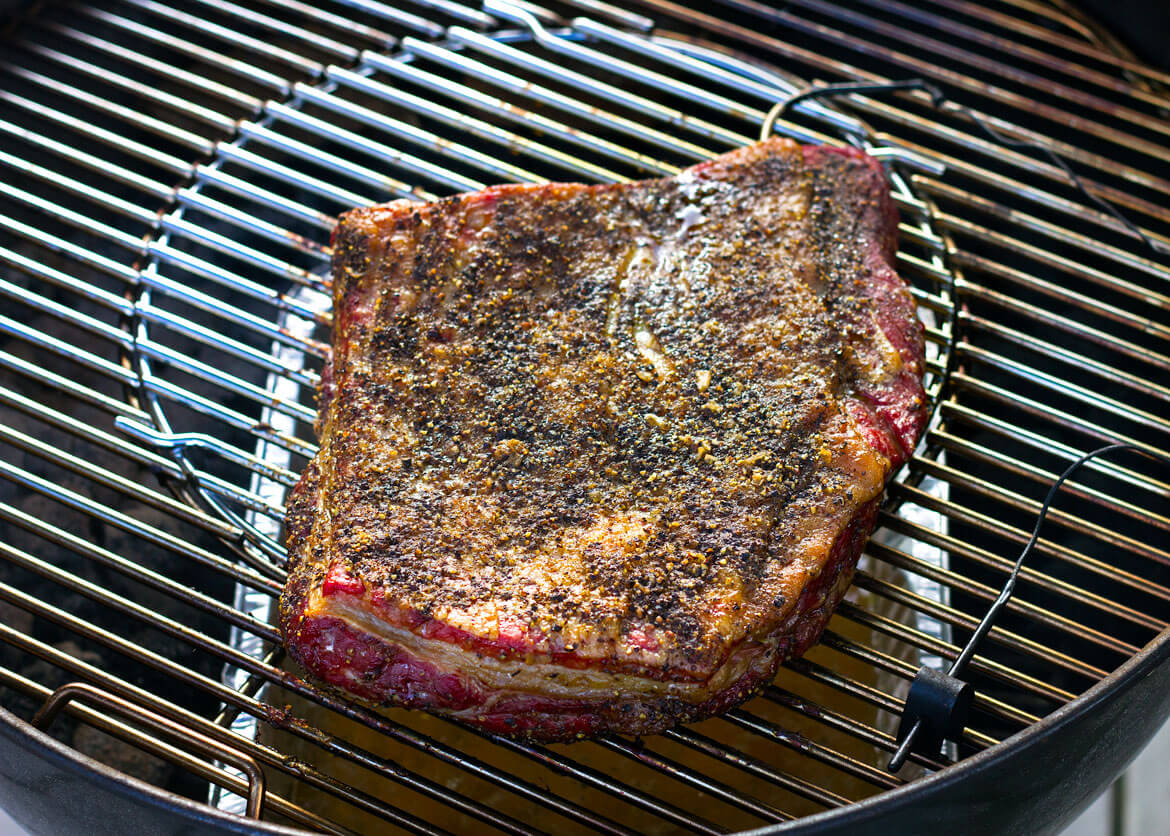 For the Weber Snake Method Brisket I went for a straight up salt and pepper rub, true to Aaron Franklin's rule.
The brisket was pure grass fed Angus flat cut 2 kg piece that I picked up a while ago from Green Meadows Beef.
1/4 cup pepper.
1/4 cup salt.
That's it.
Snake Method Brisket Equipment
The following are Amazon affiliate links
The brisket was slightly too large for my Smokey Joe WSM Mini so I used my One Touch Silver instead. I've been using the Kingsford Briquettes recently but have found they burn very hot and quite fast and needed to tone it down a little so I mixed in my previous brand, Heat Beads.
Snake Method Brisket Method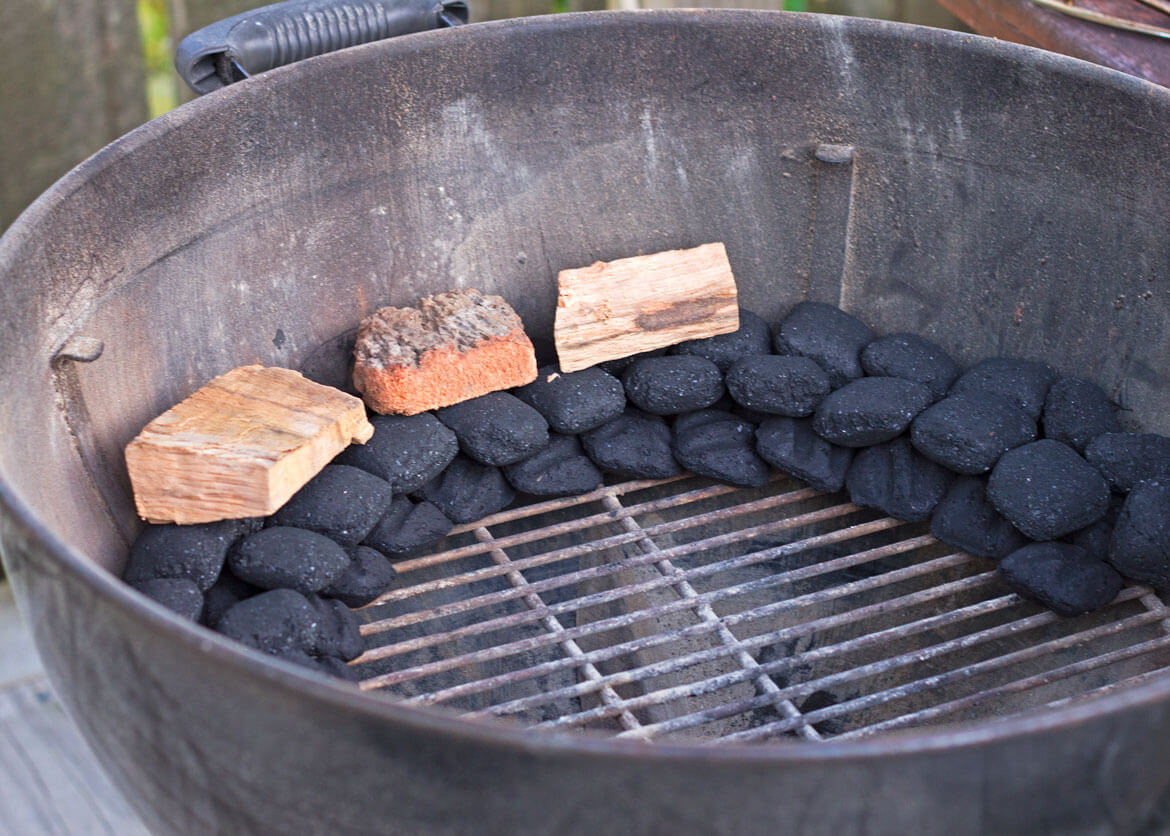 As the brisket didn't fit in my DIY smoker I used the snake method in my Weber One Touch Silver.
Grill Set-up
I built the snake with 50/50 Kingsford and Heat Beads briquettes that covered half of the inside of the grill.
I used 3 wood chunks at the start of the snake to smoke the meat before wrapping.
Cook Time & Temperature
2 kg is around 4.4 lbs and the general rule of thumb for brisket is 1.5 hours per pound so I estimated roughly 6 hours at 120°C / 250°F.
Around 2.5 hours in the internal temperature hit 65°C / 150°F. I wrapped the brisket in foil and continued to smoke for another 3 or so hours until it hit an internal temperature of 90°C / 195°F.
At this point I removed the brisket from the grill, wrapped it in another layer of foil and then wrapped it in two towels. With the temperature probe still in I placed in a chilly bin (cooler for my American visitors 🙂 with a hot water bottle full of hot water and let rest for around 2 hours until we were ready to eat. The briskets internal temperature continued to raise to that magical 96°C / 205°F.
Timeline
Night before – Prepare and rub brisket. Prep grill for indirect snake method.
5:20 am – wake up and remove brisket from fridge.
5:30 am – fire up 10 briquettes
5:50 am – dump lit briquettes at start of snake, close lid and go look after the dogs
9:30 am – check internal temp, wrap brisket and hit the gym
2 pm – check internal temp, wrap some more and rest in chilly bin until ready to eat
3:30 pm – we're hungry, remove from chilly bin and test the brisket's ready
Beer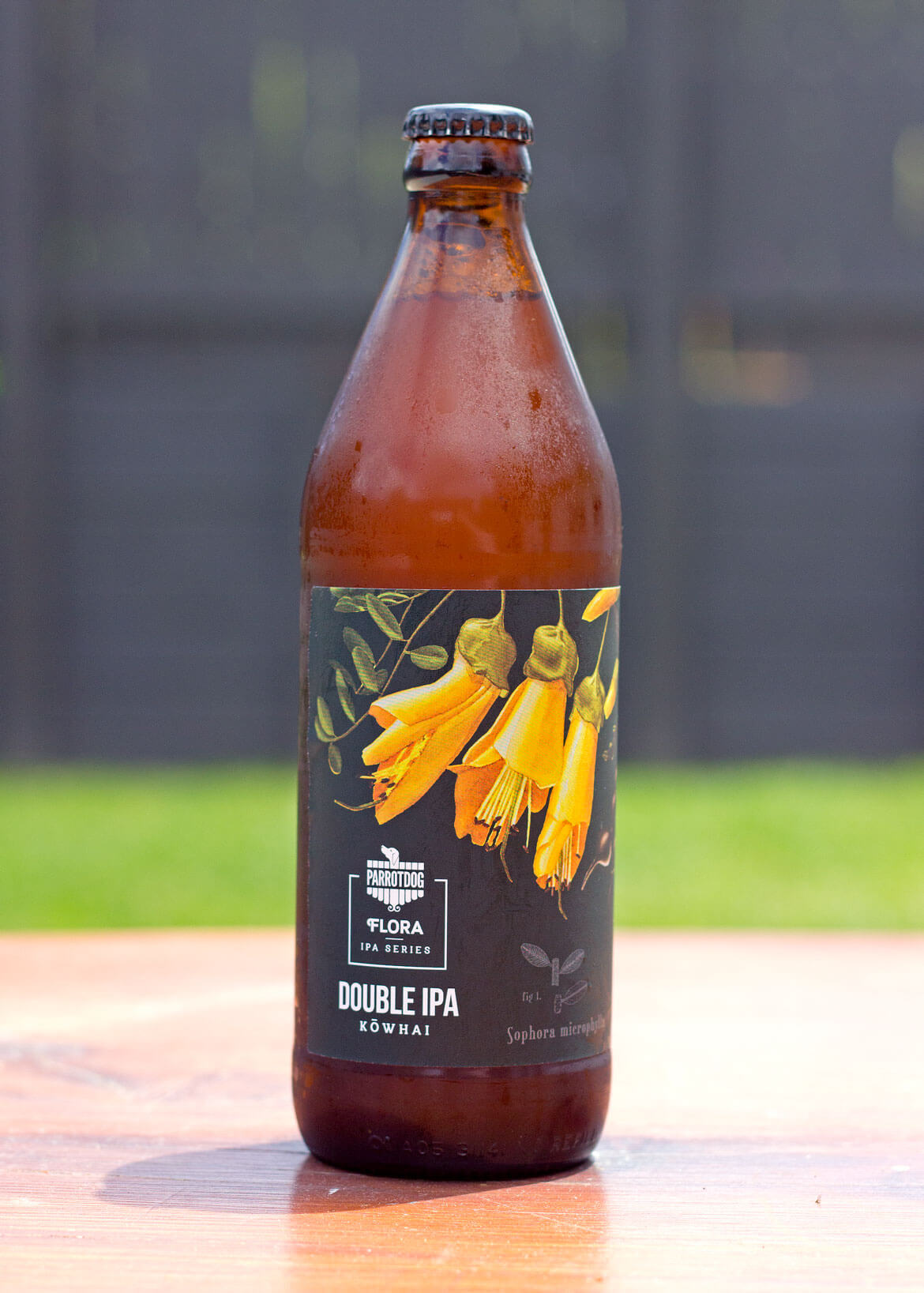 A few beers were had to welcome in the new year, but my stand out was the Kowhai Double IPA from Parrot Dog's floral series. A big tasting beer.
From their website
In a 'Double' IPA a bigger pale malt base makes the beer significantly stronger, as you'd expect. But it's all about providing a foundation, rather than balance; all the better to show off enormous quantities of massively aromatic New Zealand grown Riwaka and Australian Vic Secret hops. The combination is full of intensely juicy tropical and citrus flavours — and this beer lets them shine, lets them sing.

Kōwhai's distinctively lush yellow blooms (so striking that they make the plant synonymous with the colour in Te Reo) are our de facto national flower, and their nectar is a perennial favourite of Tui and Kererū.
I've had the pleasure of trying others in the Floral series and you will see them in future posts.
Another great Wellington brewery making awesome beer.