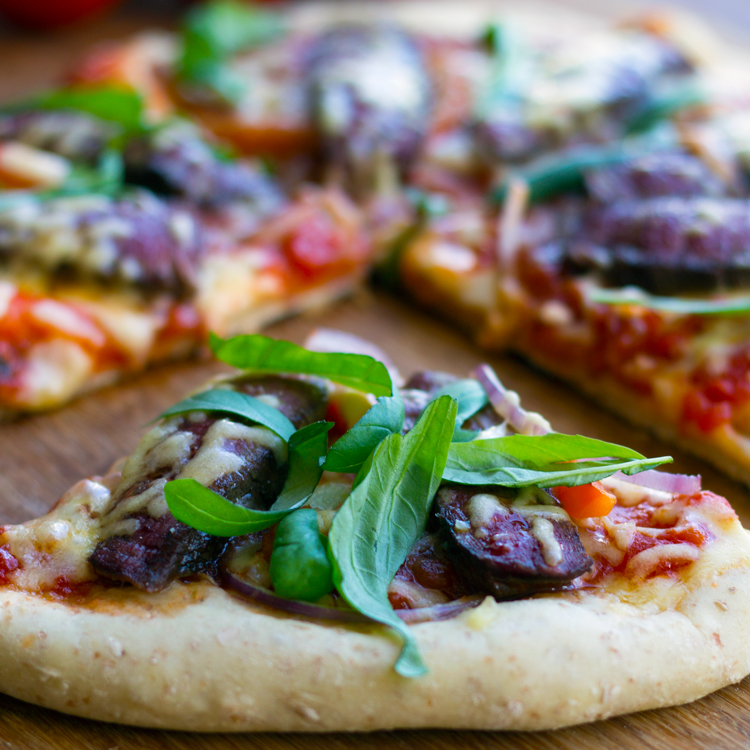 Two members of the Carey Family from Green Meadows Beef were recently at Moore Wilson's with a selection of their grass fed Angus beef products on display and on the barbie cooking up samples for shoppers to try.
I took this opportunity to both, visit Moore Wilson's for some fresh ingredients, and to catch up with them for a quick chat and to grab a lovely cut of their eye fillet beef.
Continuing on with the pizza theme, today's recipe was the second pizza made from the dough after the Pizza Margherita. You could say that the Margherita was a test run to make sure I had the technique down. Lucky for everyone, this was a roaring success.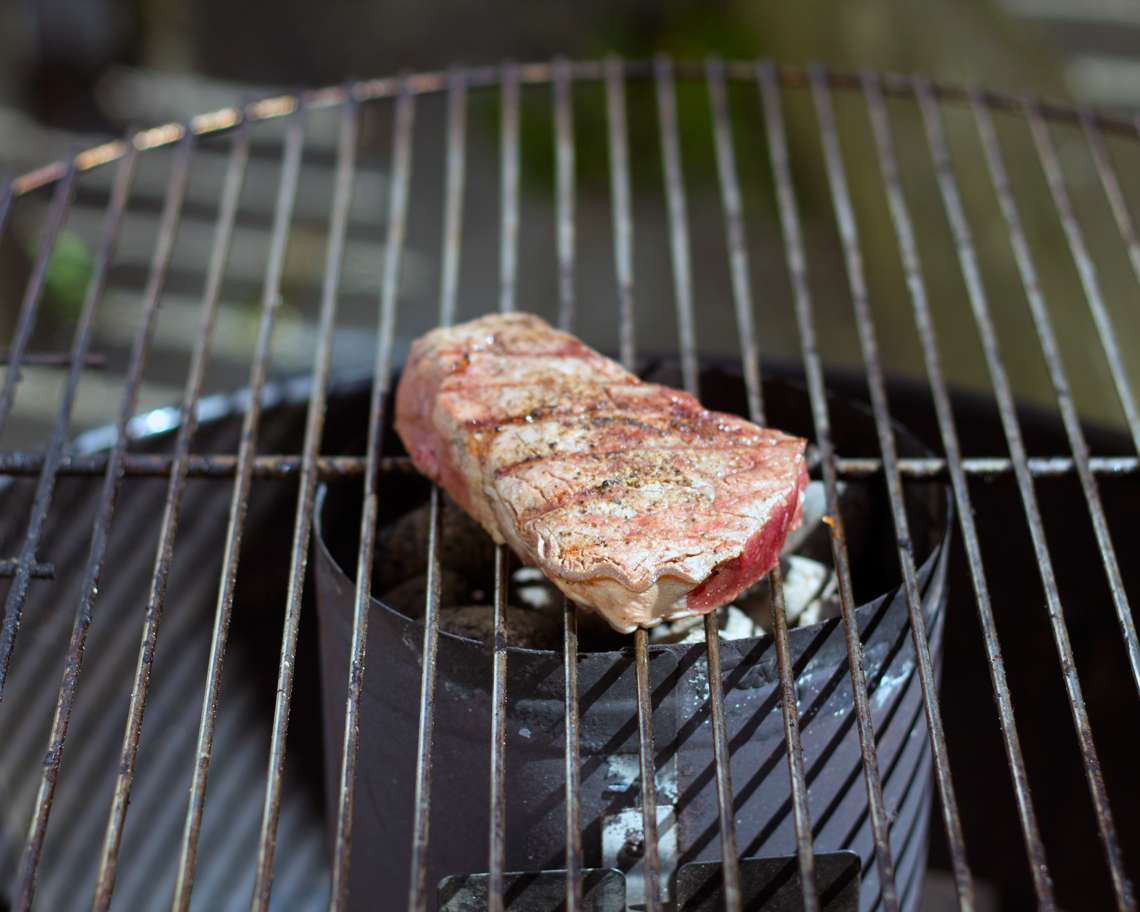 While the dough was proofing at the coals were heating up, I popped the cooking grate over the chimney starter and seared the eye fillet directly over the coals for 2 minutes each side.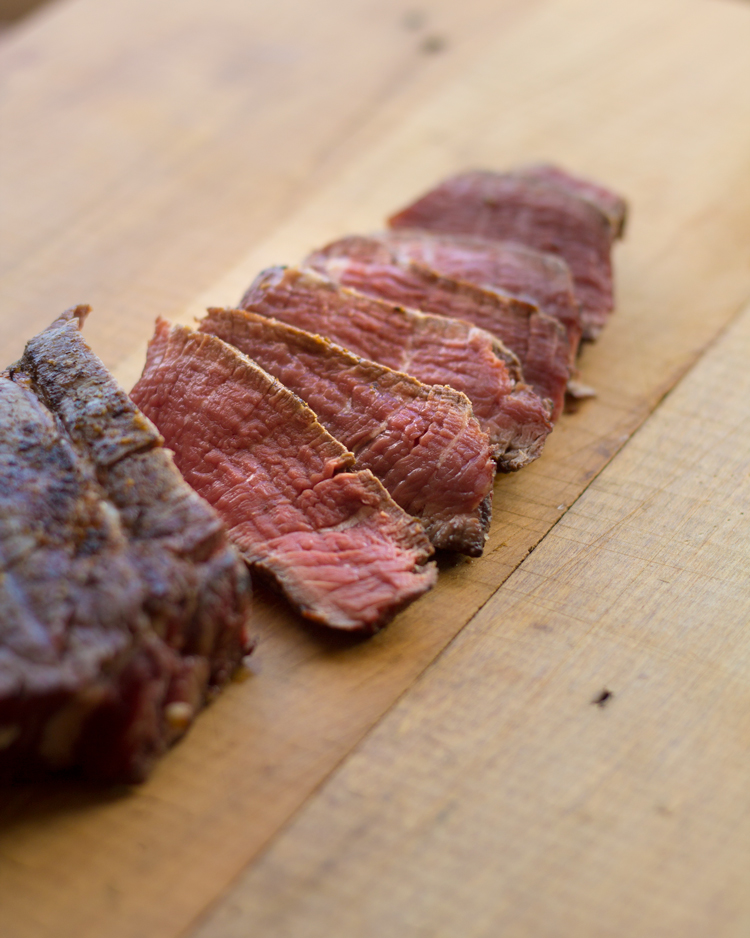 The eye fillet came out like this, gorgeous isn't it? This is the main event of my pizza.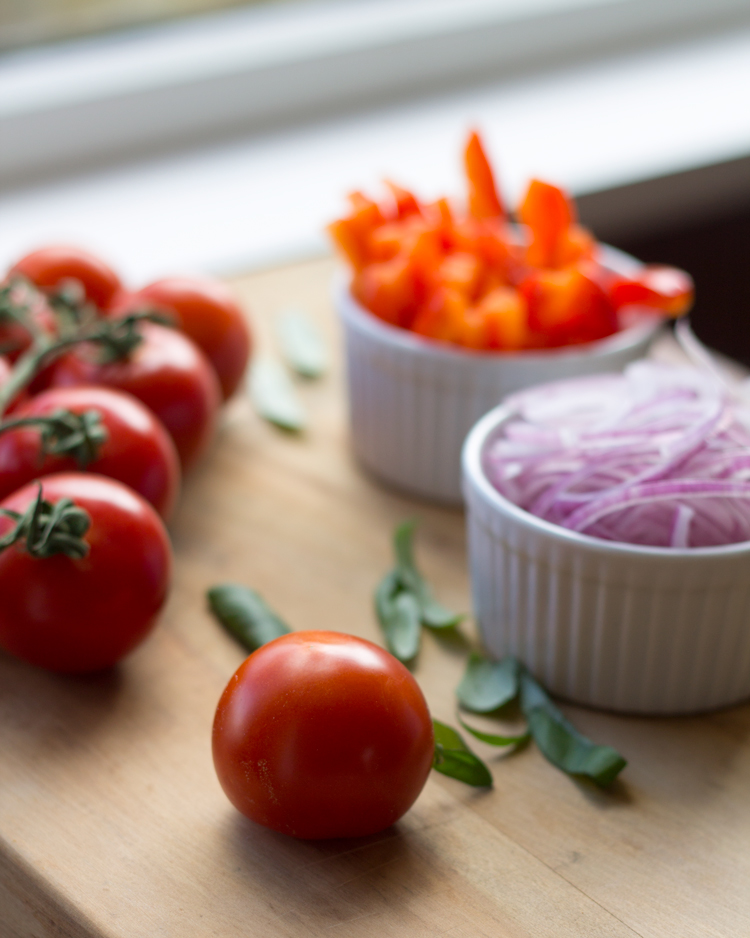 While at Moore Wilson's I made sure to pick up some fresh locally produced ingredients to complement the beef on the pizza. Vine tomatoes, red onions, red capsicum, fresh basil and some left over mozzerralla from the Magherita.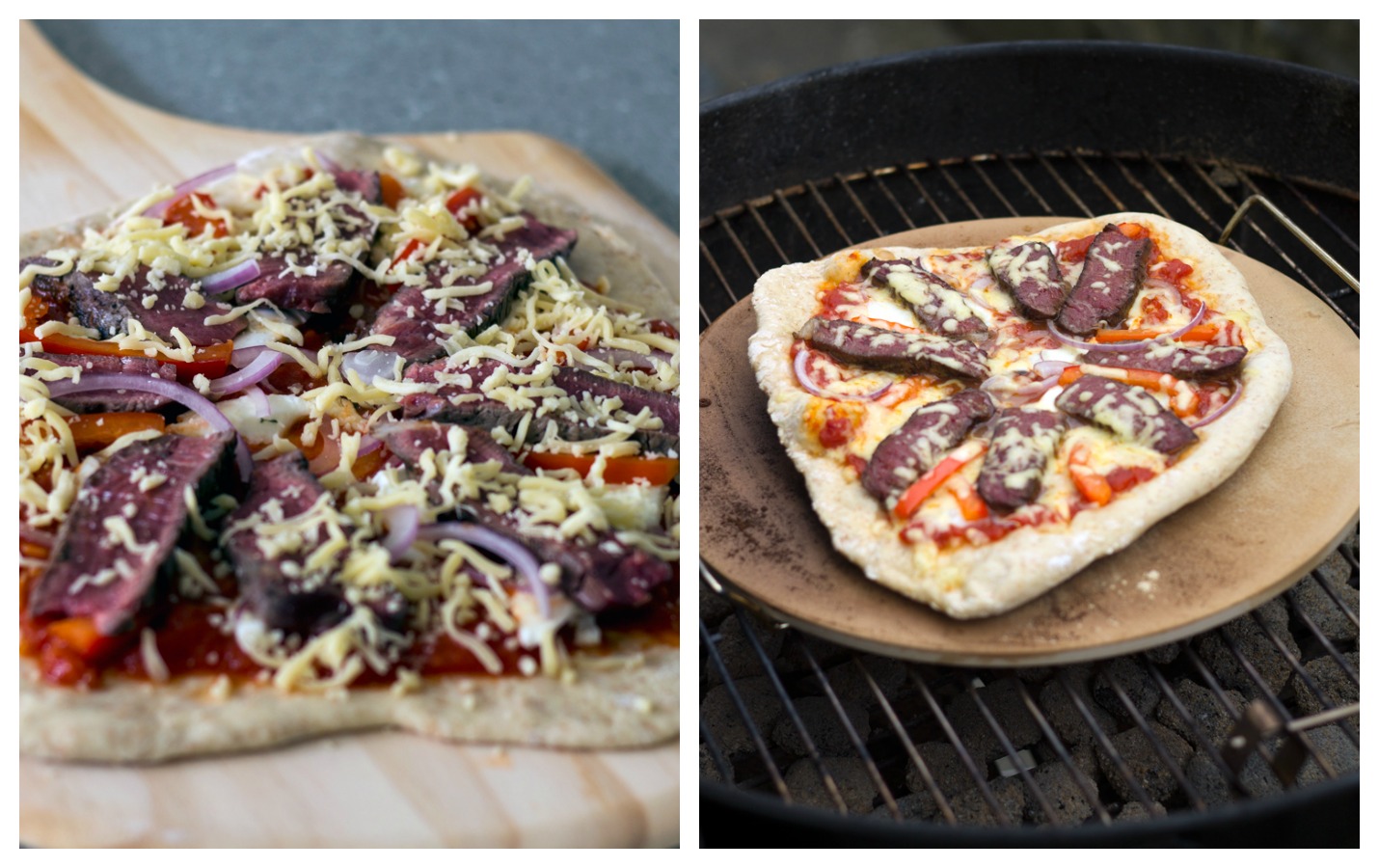 The dough came out a shaped a bit awkward but did not affect the taste one bit. The assembled pizza looked a little bit rough so I topped up with some grated mozzarella which in the end I believe that it did not need.
After grilling for 10 minutes on the pizza stone in the Weber, scattering some fresh basil on top completes the pizza and it's ready to eat.
Set up and cook the pizza as per the instructions on the Using the Weber as a Pizza Oven post and prepare your dough as per the recipe.
Fresh eye fillet beef Pizza, this recipe will make two personal sized pizzas.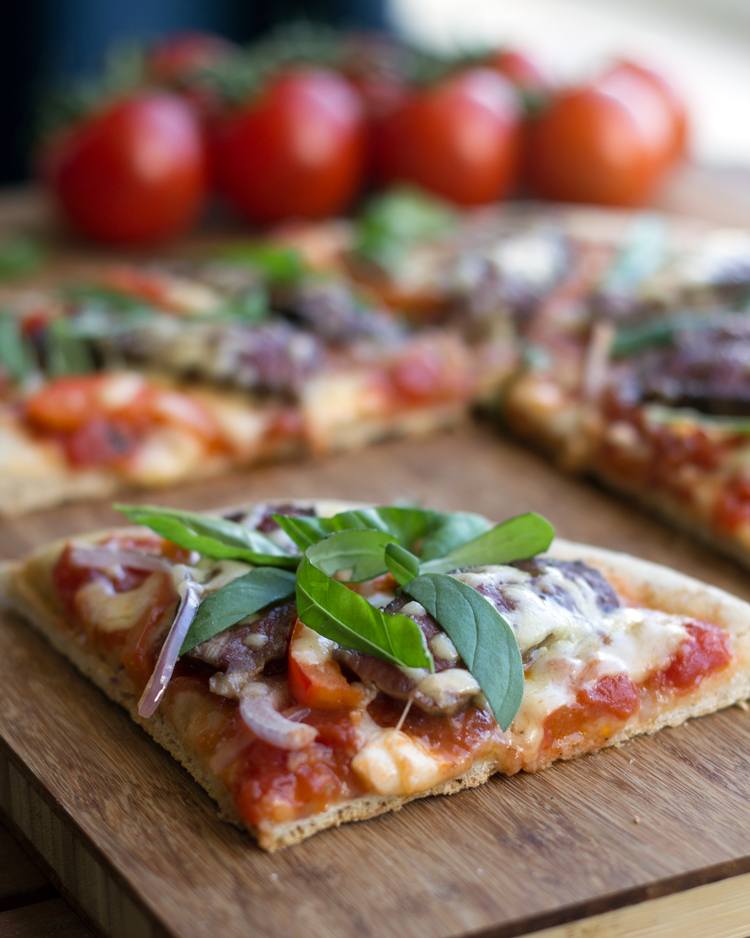 You'll Need…
For the dough:
400g white flour
100g wheat flour
1/2 tspn salt
7g packet bread yeast
1/2 tbsp caster sugar
325ml warm water
For the sauce:
400g Delmaine tomatoes
2 cloves garlic, minced
1 tspn sea salt
1 tspn olive oil
Fresh basil
For each pizza:
1x 125g Clevedon buffalo mozzarella cheese, sliced and dried
1x ball of fresh pizza dough
Half of the tomato sauce
Fresh basil, sliced
150g seared eye fillet beef, sliced and seasoned with salt and pepper
Half red onion sliced
Half red capsicum sliced
Directions
For the dough: Follow the instructions on Jamie Oliver's recipe
BBQ Setup: Prepare the Weber for high direct heat with a pizza stone
As the coals are heating up, sear the eye fillet over the coals while they are still in the chimney starter
For the sauce:
Heat the olive oil in a saucepan
Add minced garlic and cook until golden
Add the tomatoes and basil and simmer gently for 20 minutes
Constructing the pizza:
Roll out dough balls on a floured pizza paddle (use your hands as opposed to a rolling pin)
With the spoon spread on the pizza sauce from the centre
Top with the mozzarella slices
Arrange the onion and capsicum without going overboard
Finally, place the eye fillet slices evenly around the pizza, two per quater.
When the Weber has reached cooking temperature transfer pizza to pizza stone and cook for 4-10 minutes (depending on how hot you have managed to get the Weber and stone)
Remove pizza from Weber with pizza paddle and top with sliced fresh basil, cut into four pieces and serve immediately