A good friend of mine is very particular with how his food is sourced. I have no issues with this as this particular time he ended up with a wild boar shoulder from a friends farm over the Wairarapa that he was keen for me to give the barbecue treatment.
So this started a day and night effort for homemade wild pork tacos. Wild pork tacos are the same as pork tacos, just that the pork was not farmed.
Lets do this.
Smoking Wild Boar
For these tacos I wanted the pork shredded so smoking in the WSM-Mini was the only option.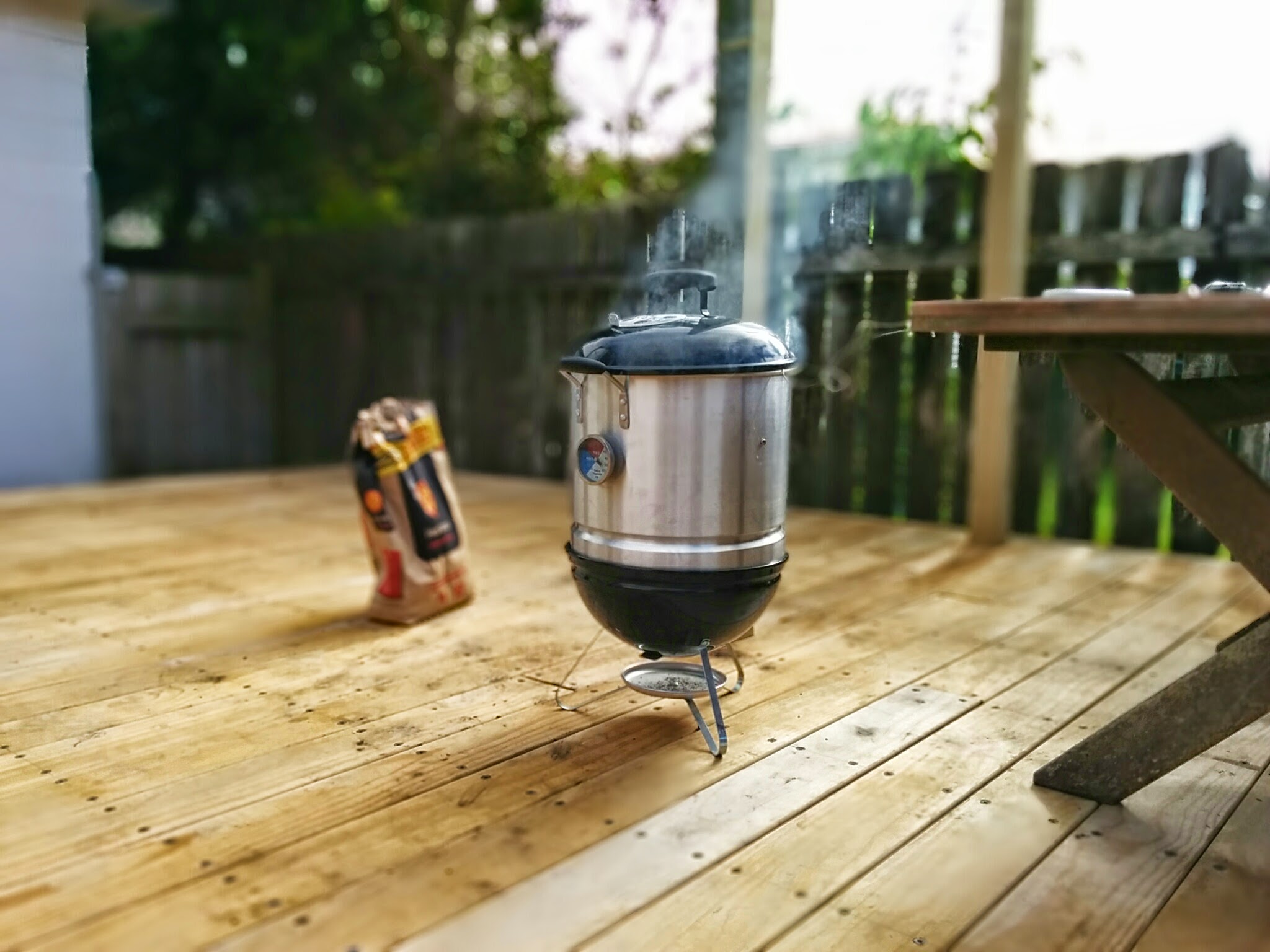 The shoulder was smaller than the shoulders I would get from the butcher so I aimed to smoke for around 8 hours at 110°C. I had a few issues with the smoker where the temperature got as high as 200°C at times but overall it stuck around 110-150. It may be time to sort out a proper smoker…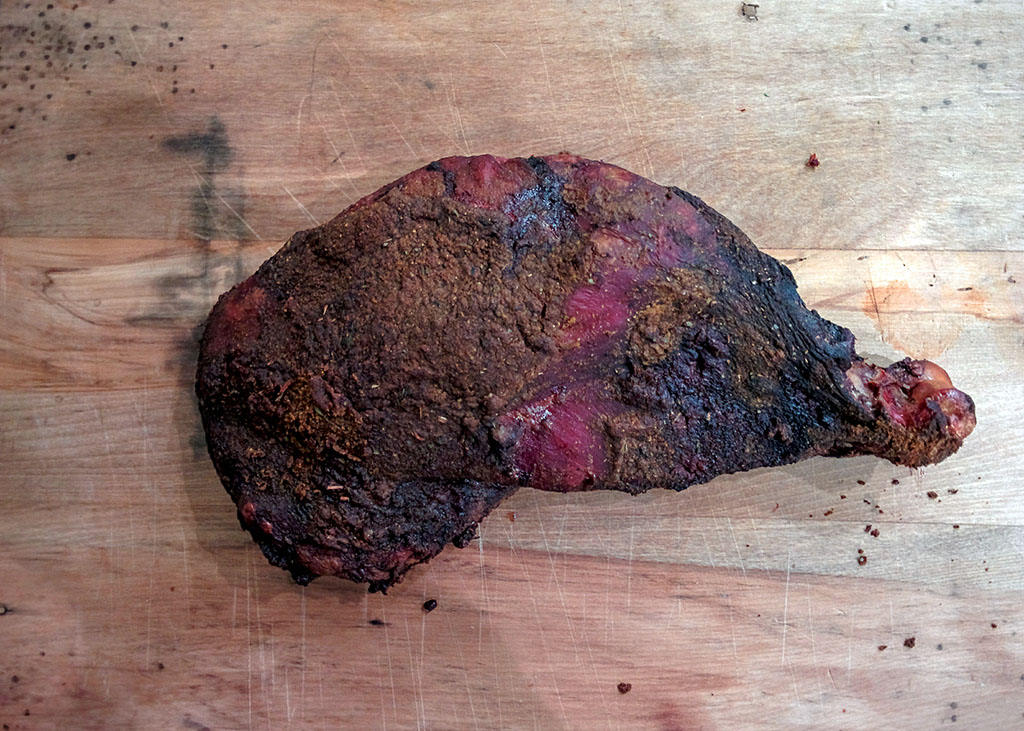 As the sun was setting and the neighbourhood was full of a delicious smoked pork aroma it was time to pull it out and rest while the remainder of the ingredients were prepared. As I was dealing with wild pork I let the shoulder get to just over 100°C as I was anticipating the meat to be tougher than free range pork.
Salsa and Guacamole
While my brother was in Mexico earlier this year he sent me through lots of photos of the street food. The tacos sold on the street in Mexico are a lot different to what myself and most people are used to. They do not contain all the over the top salsas and guacamole.
But these are not street tacos, these are BBQ Like It's Hot Wild Pork Tacos!
So I went all out with Sarah's help. We made up a fresh batch of pico de gallo with lots of lime juice to offset the spice of the pork dry rub and a generous serving of grilled avocado guacamole.
Please have a look at the each of the links to see how we make them.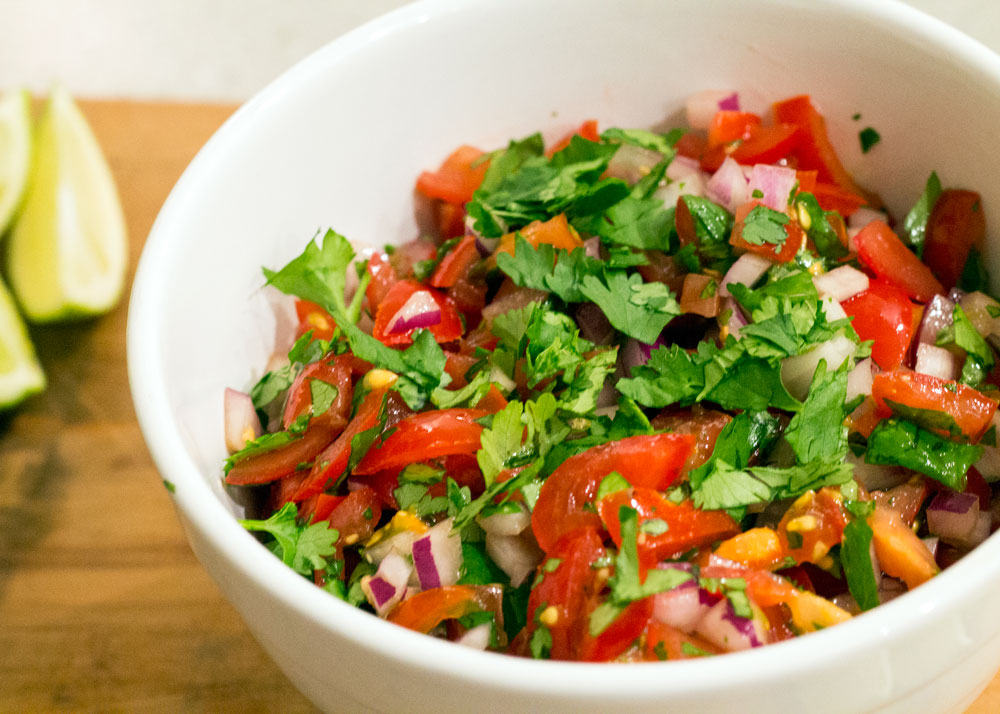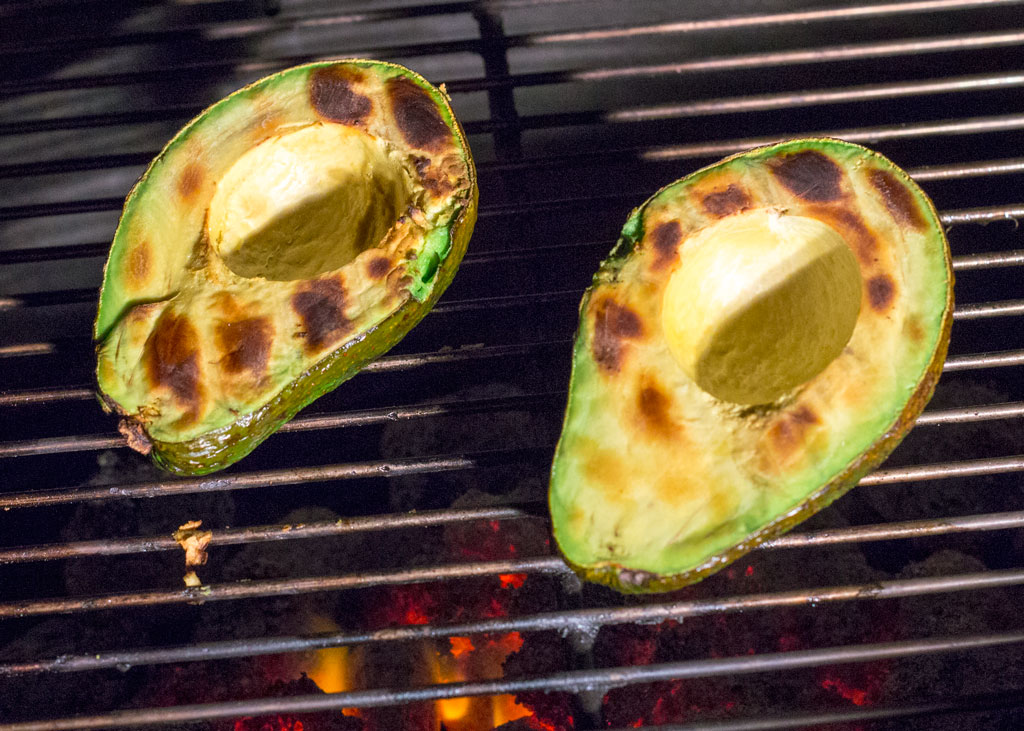 The final peice to this taco puzzle was the tortillas. Please do not reach for the Old El Paso box when you are at the supermarket…
Homemade Tortillas
A little while ago my wife picked up a tortilla press along with some organic Masa from La Boca Loca at the City Market. Seeing this had been sitting in the kitchen for a while we found the perfect opportunity to use it.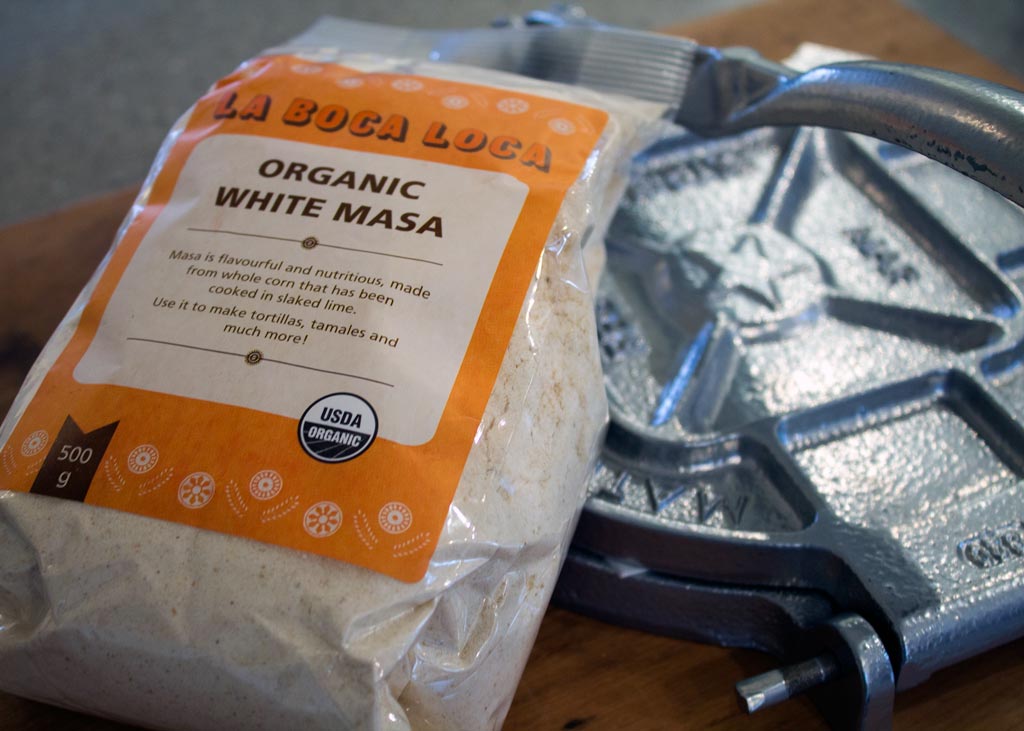 Homemade tortillas are really easy with the press, a simple mixture of masa, warm water, salt and a fry pan.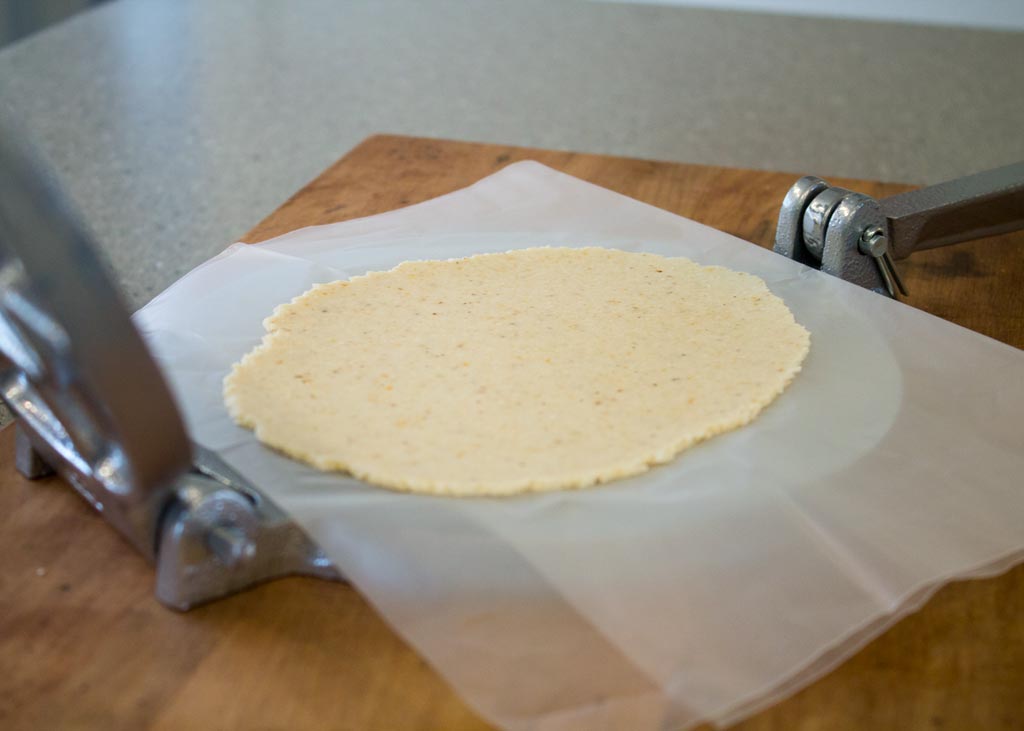 Seriously, if you enjoy making Mexican inspired food at home you have to get a tortilla press. The packets of tortillas that you find on supermarket shelves just do not compare. At all.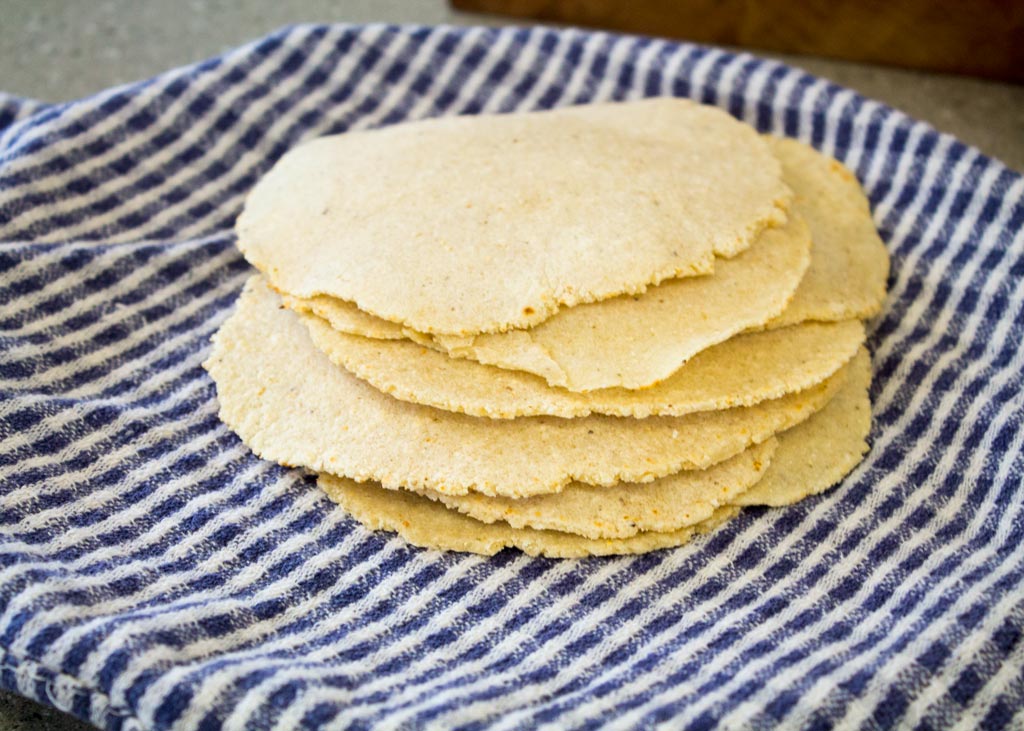 For my world wide visitors get one from Amazon. For my local visitors, you can order direct from La Boca Loca.
Putting it all together
After an entire day of smoking and all that effort getting the condiments together you must be dying to eat by now.
Luckily this is the home stretch and putting these bad boys together is really easy.
Grab a tortilla, slather on some grilled guac, layer on some shredded pork, fill in with some pico de galo and if you're really feeling it, top it up with a hot sauce.
If you've made it this far, enjoy, feast time.