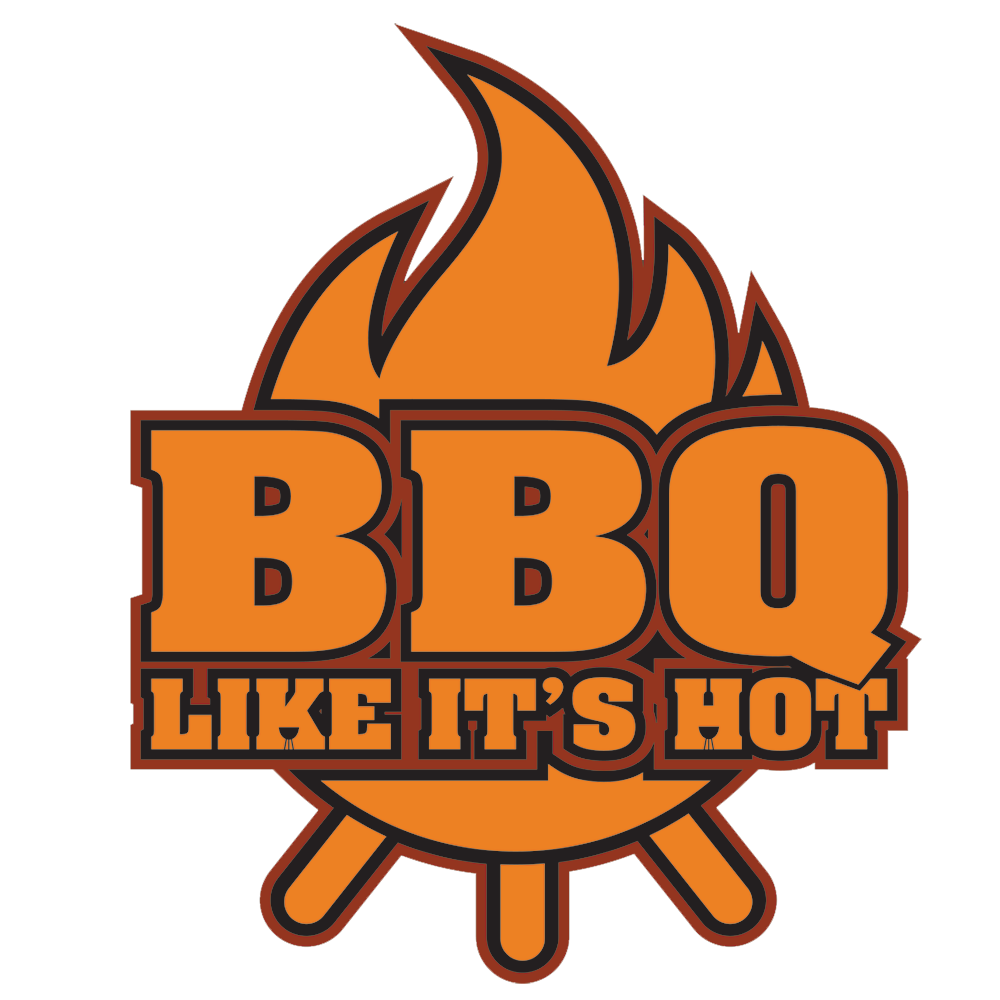 Cooking with fire since 2012.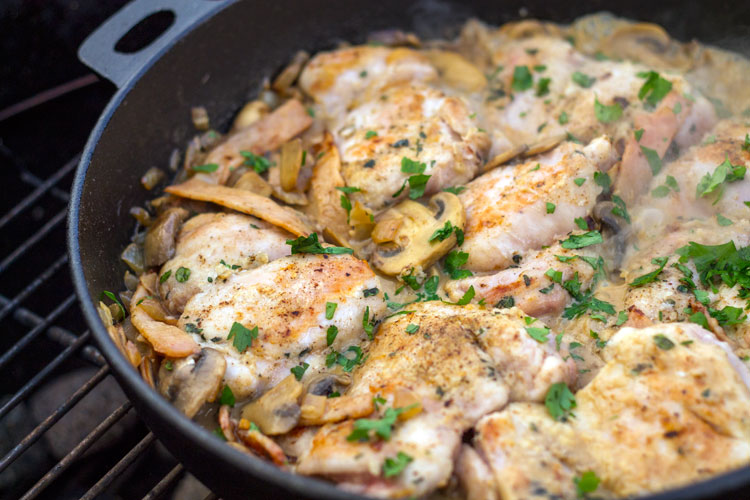 This recipe for Skillet Chicken with Bacon & Mushroom sauce is a combination of long years of cooking on my part. Surprisingly enough, in my younger years I had my first taste of cooking in the backyard over an old Masport gas grill. My staple was grilled chicken served with Wattie's Sweet Chilli Sauce and bread rolls. From there my love for cooking just carried on developing. The first recipe I ever memorised by heart was a pasta recipe for a bacon and mushroom penne pasta.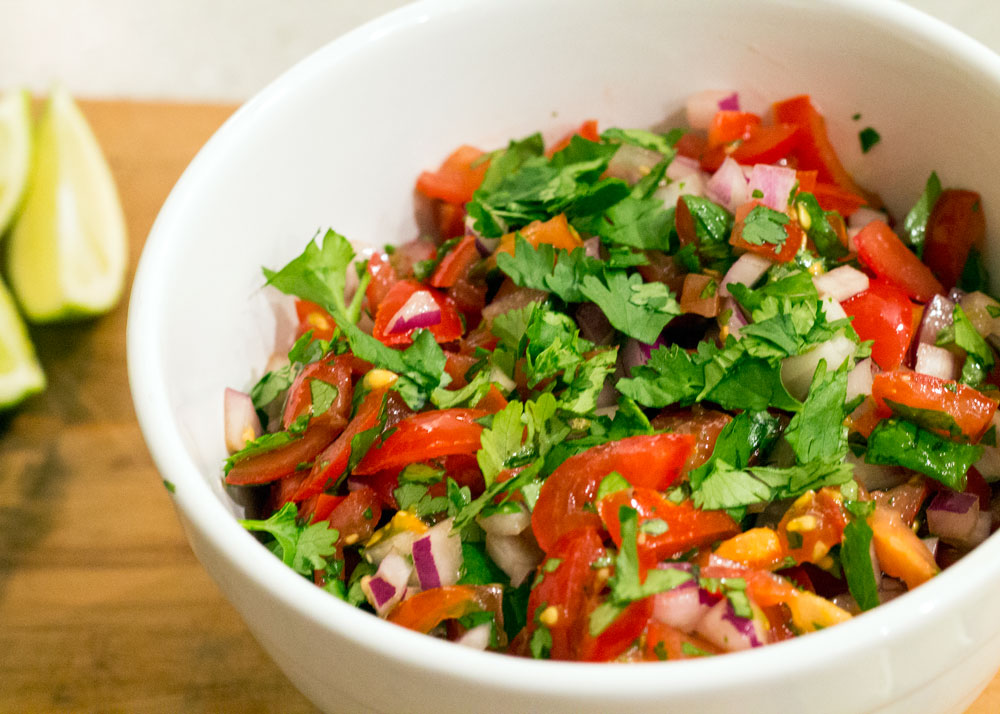 Pico de gallo is a fresh, uncooked salsa made from chopped tomato, onion, coriander, fresh serranos, salt, and lime juice. I really like the name pico de gallo – it does sound a lot flasher than salsa and if you're lucky you can make this fresh with ingredients from your garden. We like to prepare this salsa to have with various Mexican inspired dishes. Nachos and tacos come to mind.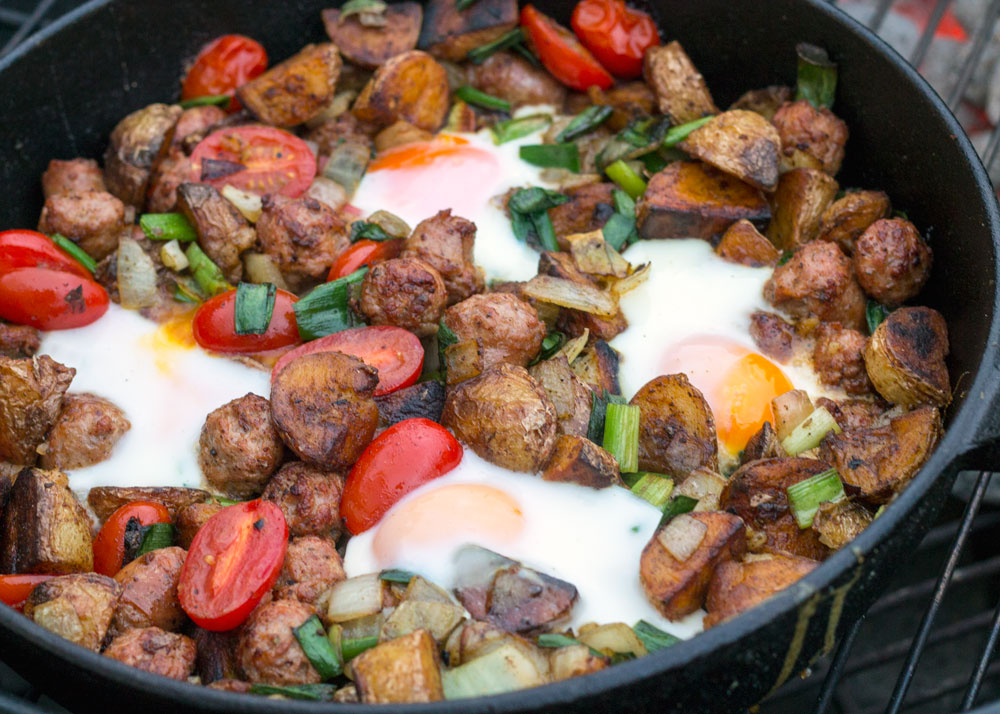 This recipe for Chorizo Potato Hash came about when Sarah pointed out to me that when I cooked brunch on the grill almost a year ago that I claimed long weekends were for perfect for cooking brunch, and that I hadn't done so in a long time. I had picked up some chorizo a couple days before and it was sitting in the fridge waiting for the perfect opportunity to be turned into something delicious.
So yesterday was Sunday and my wife was off doing wife things for most of the day and left me in charge of organising my own lunch. I decided that this was a great opportunity to perfect my Mozzarella Meatball Sub. I had some meatballs left over from when we made our own meatballs not too long ago that were easily defrosted. A visit to the supermarket was required to pick up a few supplies that I did not already have on hand, including mozzarella cheese, basil leaves and fresh bread rolls.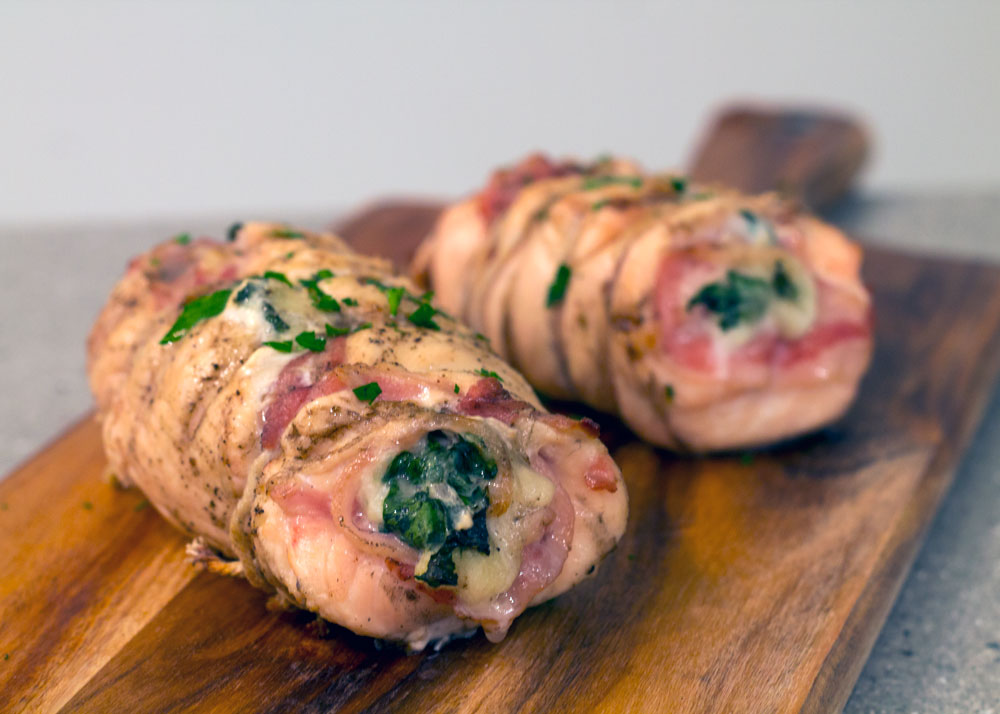 The long weekend over here has been and gone but not forgotten. This stuffed chicken recipe was my attempt at helping my wife get over an off reaction to the flu jab she had on Friday. My wife did not want chicken noodle soup (and you can't bbq soup anyway) so I planned this recipe around some of her favourites while keeping the comfort of chicken. First up was bacon as everyone loves bacon, Mozzarella is a favourite go-to cheese and basil which is one of our favourite herbs.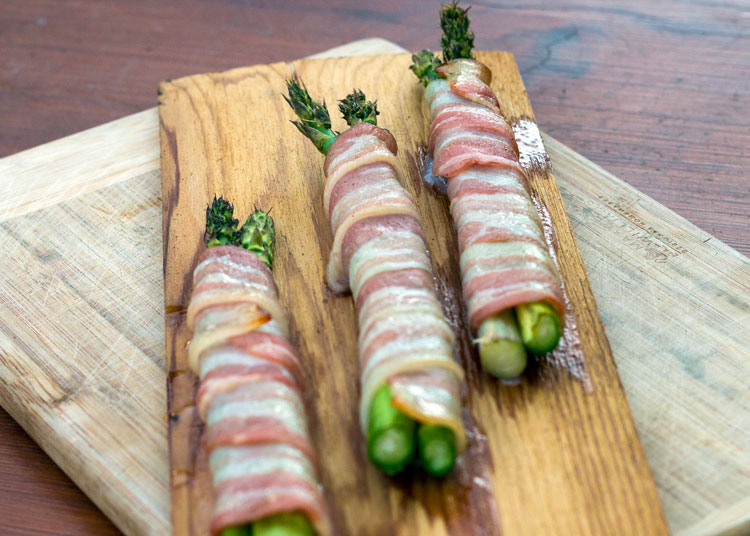 I've seen a lot of planked food items around, mostly fish or chicken wings. But once I got my hands on some cedar planks, I went straight to bacon wrapped asparagus. Since then I like to serve this dish alongside anything that is cooked on the grill, it is a fantastic side and is always a favourite with guests, thanks to the bacon obviously. For the sake of this post I cooked this batch indirectly as I wasn't cooking anything else on the grill at the time.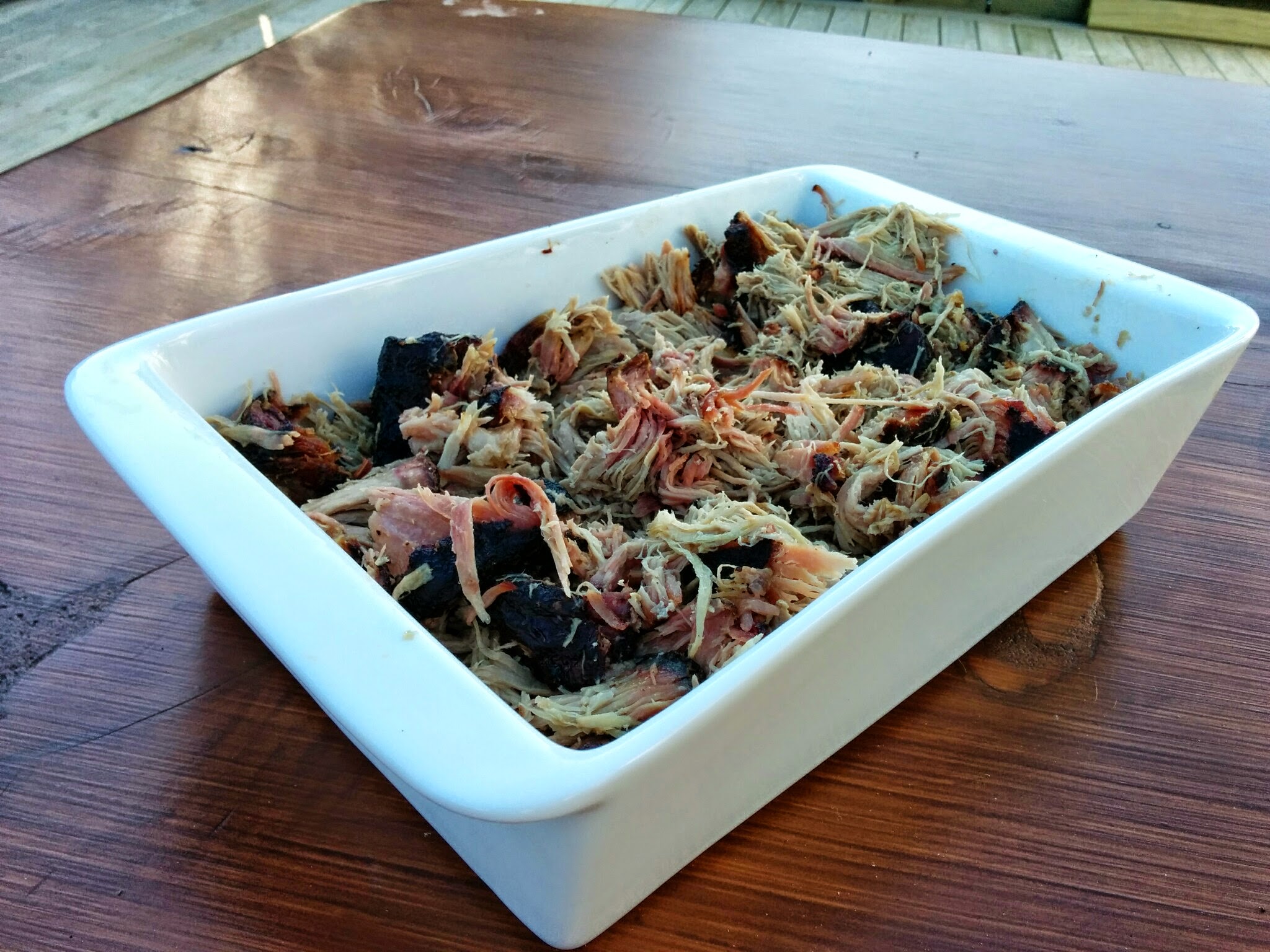 Naturally the first thing I tried on my newly completed Mini WSM was a pork shoulder for a dose of delicious pulled pork. I have written about pulled pork on a Weber kettle previously – while this method is still perfectly valid if you have a dedicated smoker available – why not make it easier on yourself. I always like to prepare my pork shoulder the night before with a dry rub and leave in the fridge overnight – this allows the rub to sink into the meat.
The latest addition to my outdoor cooking arsenal is my new Smokey Joe Mini WSM. This started out life as a Weber Smokey Joe Silver and with a few extra bits and pieces, is now a competent little smoker. Weber produces three models of the Smokey Mountain: Smokey Mountain Cooker 22" Smokey Mountain Cooker 18" Smokey Mountain Cooker 14" These can be brought from $199 USD to $399 USD from Amazon – and locally in New Zealand they are a lot more expensive starting from $699 to $899.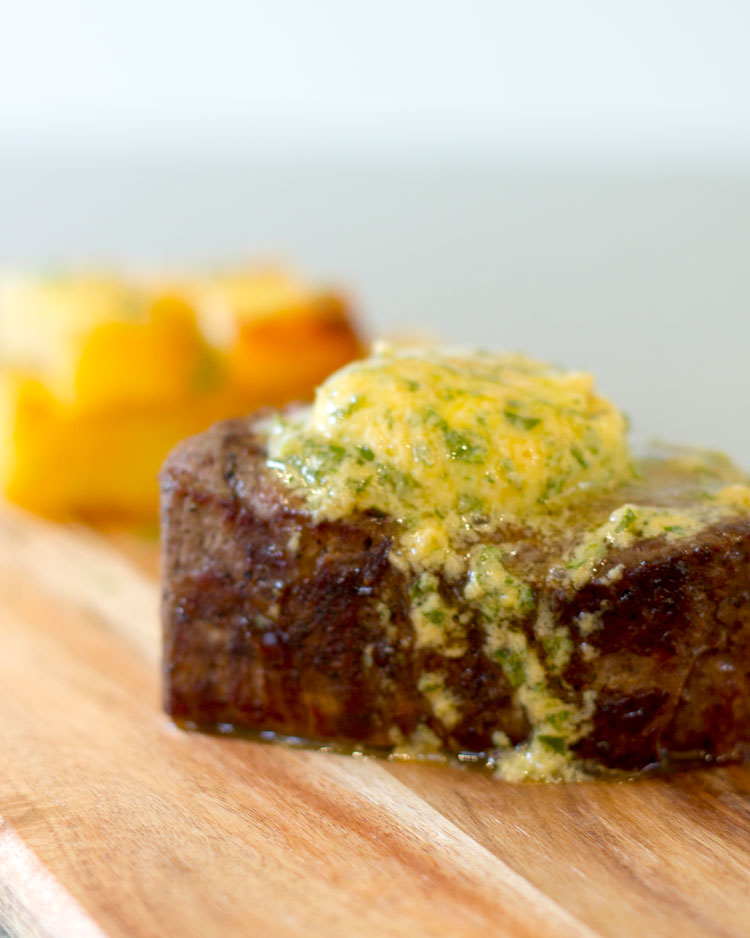 Eye fillet with garlic butter has quickly become a favourite dish of mine the last couple of weeks. When we have eaten out and I have seen this on the menu I have made sure that I have ordered. I have tried with various cuts of steak, sirloin, porterhouse, rib eye but have come to my own conclusion that I love this with eye fillet. If you have the time and inclination cooking steak using the reverse sear method works fantastic for this dish.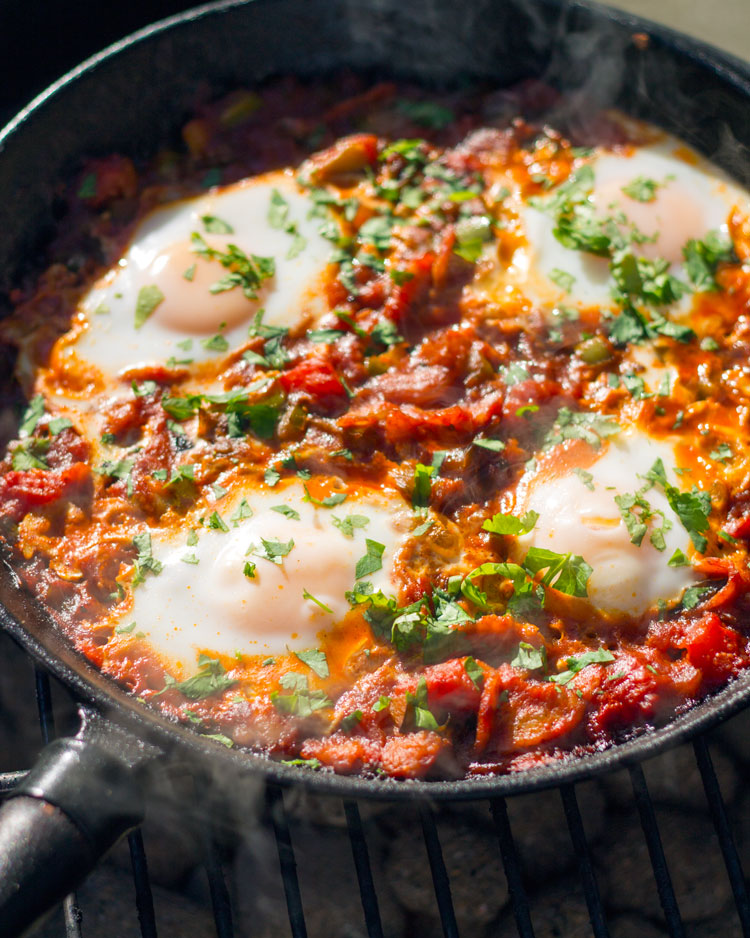 This Huevos Veracruz dish is the first time that I have cooked breakfast on the Weber. It is Queens Birthday weekend here in New Zealand and long weekends are a perfect reason to have a cooked home made brunch. Prior to seeing this pop up on Another Pint Please I would have been oblivious to this was an actual dish, let alone try to make it myself. I had never made this dish before so this is it, raw and uncut – I didn't go out of my way to find the exact ingredients that Mike used in his recipe so I'm not even entirely sure that this is truly Huevos Veracruz any more, but hey, it came out great and tasted delicious.
---