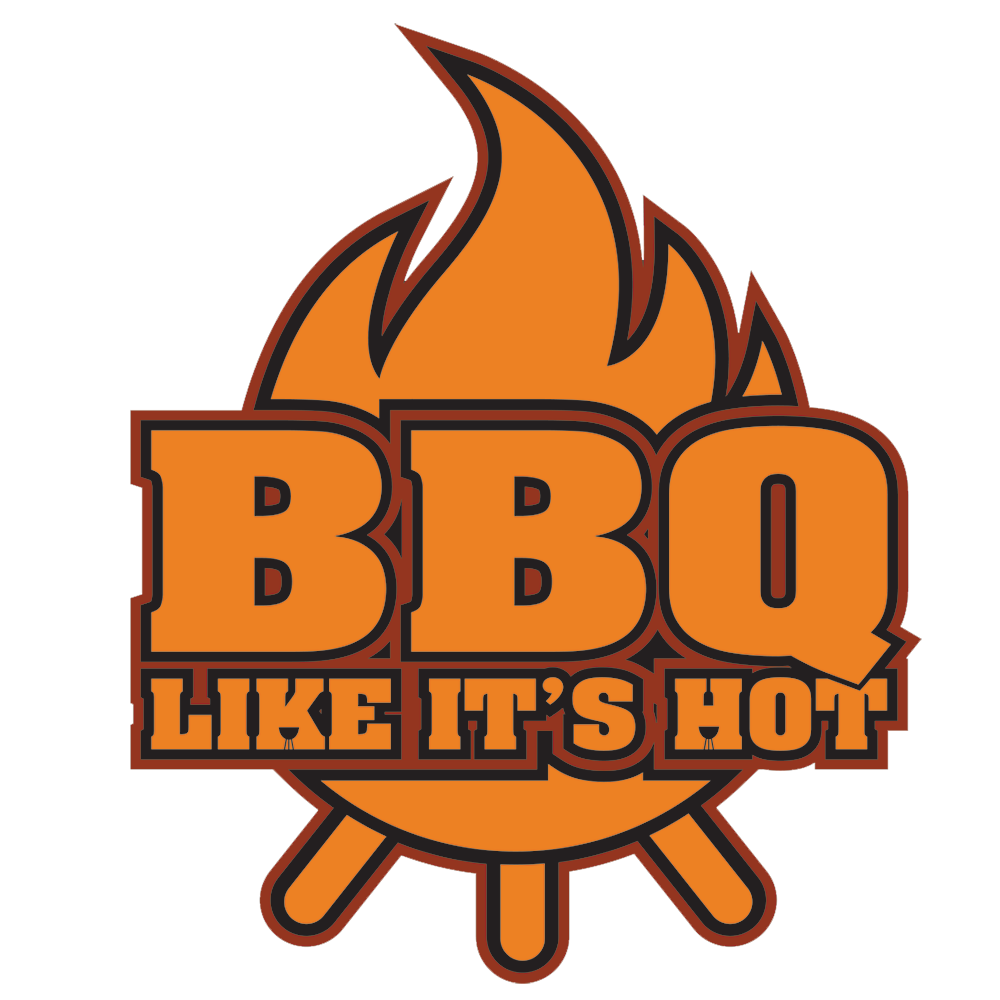 Cooking with fire since 2012.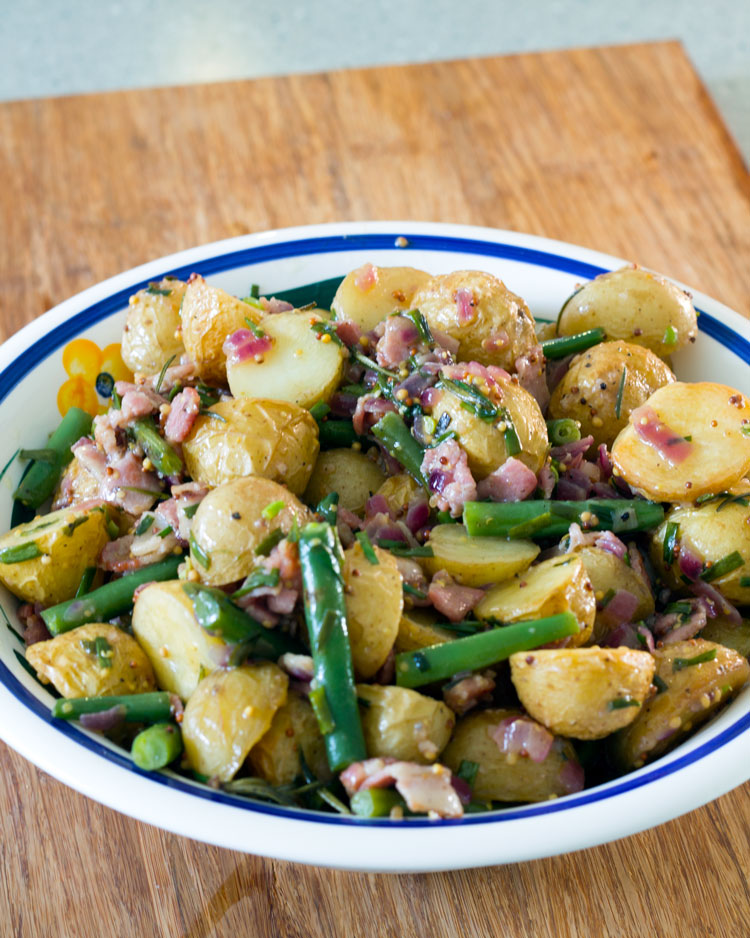 This potato salad is brought to you by my good friend James. This is a potato salad that has evolved over the years from many recipes. Chopped and changed for the good of progression. The end result is beautiful and a perfect addition to any meal this winter. Or Summer. This could be a meal of it's own. Enjoy. This roast potato salad combines fresh herbs, green beans and bacon. Sit down a tuck in.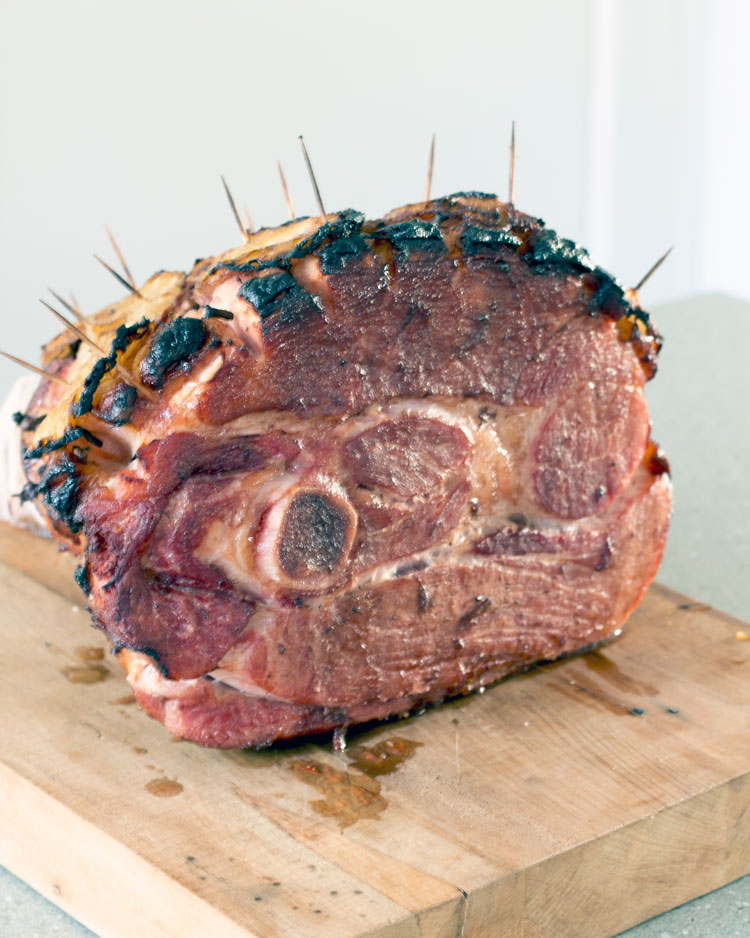 In my family a glazed ham is the default meat prepared and served for holiday celebrations whether it is Christmas, New Year, Easter or we're having a bunch of people around. Mum would pick up a ham from the supermarket and prepare with a Watties plum sauce and dole pineapple rings and it would then be put in the oven until it was heated all the way through. Sometimes dad would even put it in the old hooded gas barbecue.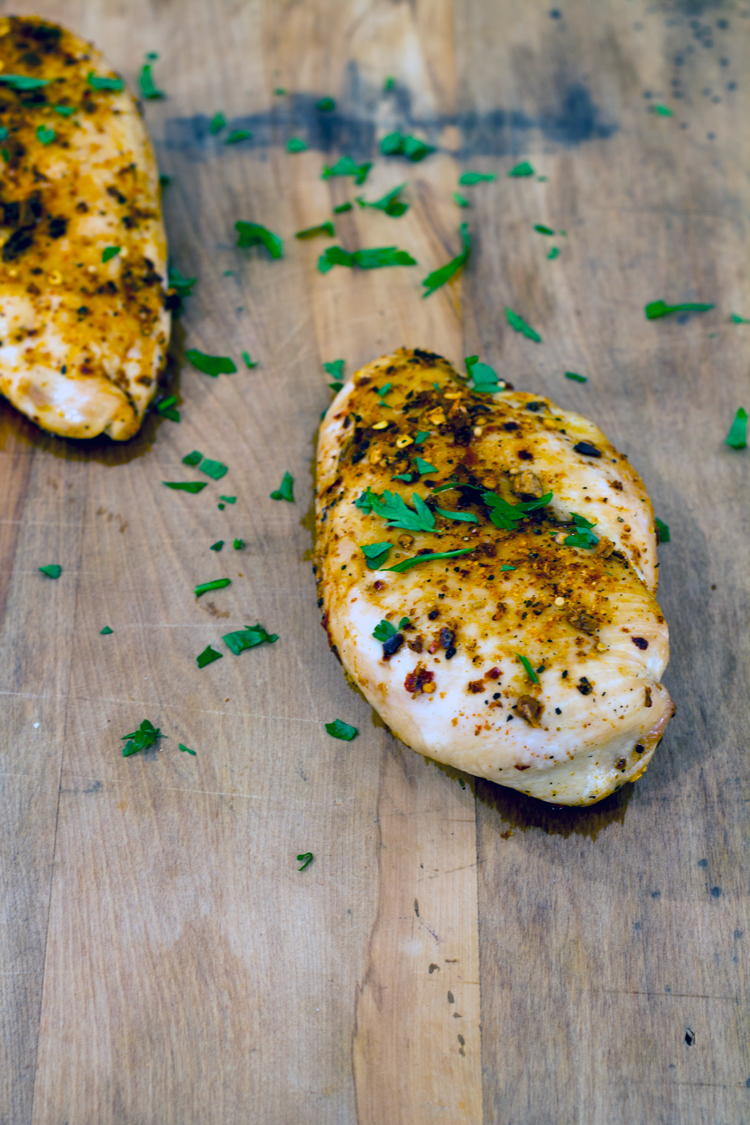 Winter is certainly settling in with noticeable extreme drops in temperature the past week. Unfortunately I got hit hard by the temperature changes and was taken mostly out of action by a rather nasty cold. I needed something hot and spicey to combat this cold while not being too intensive to prepare or cook as I wasn't feeling 100% and needed my rest. Again I turned to beer soaked chicken, this time with a lovely peri peri spice rub to give me that hot and spicy cold cure remedy.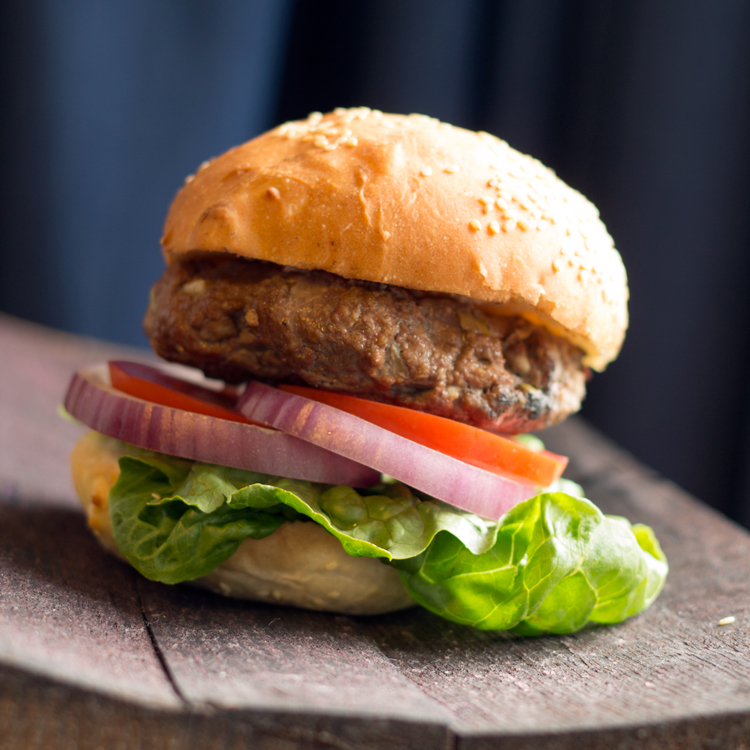 The Wrath of Angus Burger is the end result of purchase of the KitchenAid Food Grinder and the subsequent meat patties that followed. I am a big fan of burgers and when dining out at restaurants, if there is a burger on the menu I am going to try it. This will serve as the first post of many burger related posts to come. I'll take you through step by step in creating this epic burger.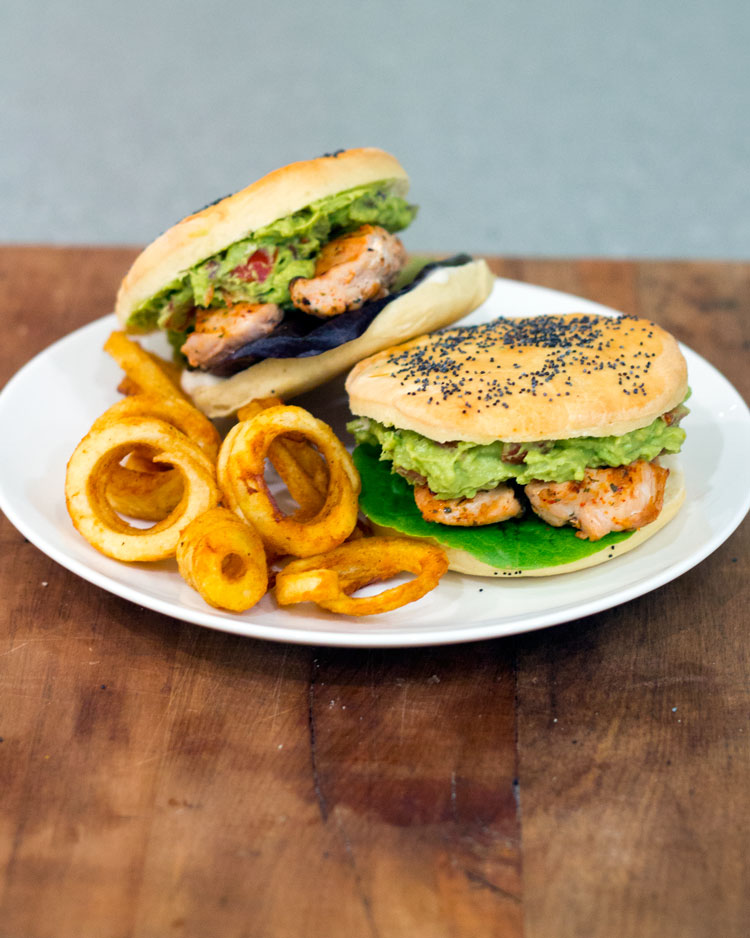 Sarah woke up the other day and decided that we were going to have chicken burgers for dinner and that I was making them. Challenge accepted. Can I make a chicken burger from scratch? Preparing the Chicken First things first, what I had in mind for these burgers was not ground chicken but chicken tenderloins. Unfortunately I did not have any tenderloins and only some small breast pieces of Waitoa free range chicken.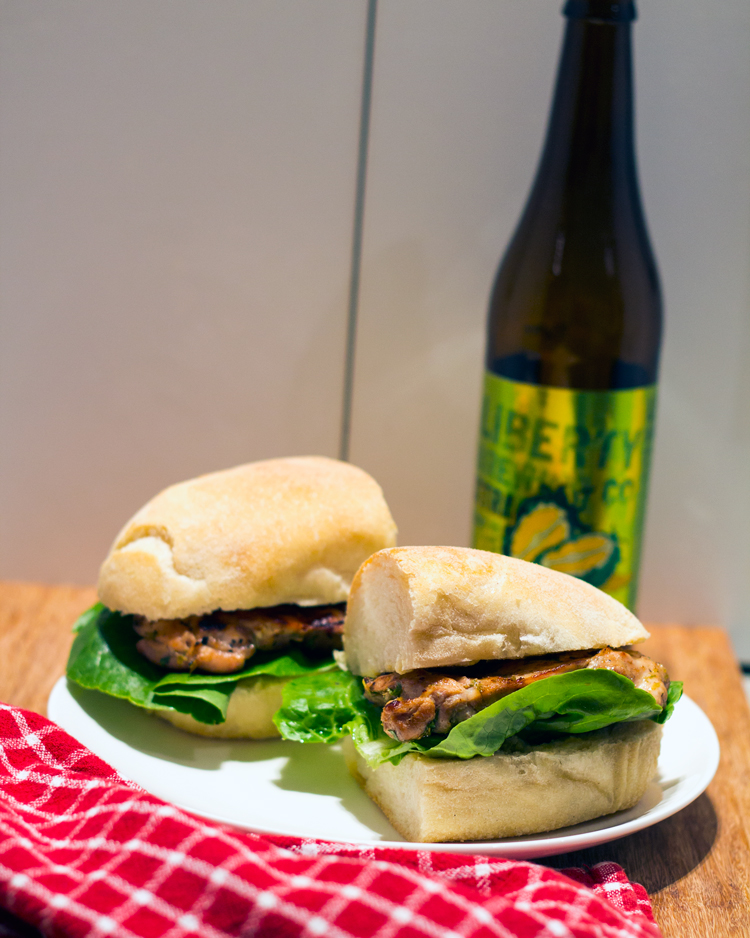 Today I am excited to bring you another beer influenced recipe. Beer fan or not, this beer soaked grilled chicken is sure to be a winner for any occasion. I have picked Liberty C!tra IPA to pair with Waitoa free range chicken thighs to create this dish as a celebration of the end of summer in New Zealand as we head into autumn. The bitterness of the beer and the citrus and lemony tastes of the hop profile combined with fresh lime juice and other spices in this really have created a taste sensation.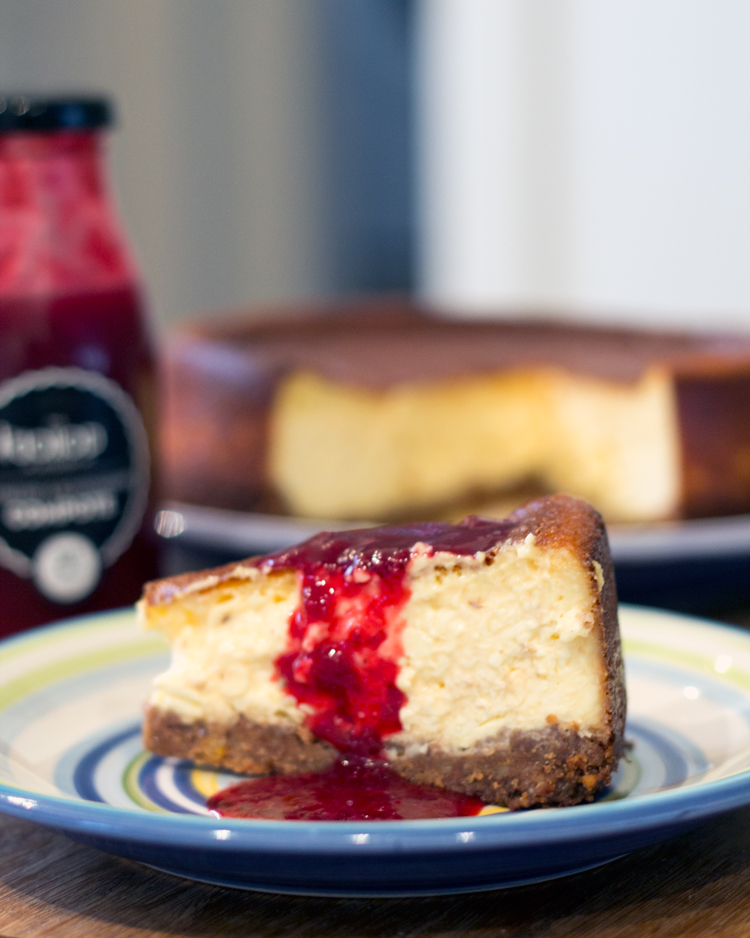 I have always been a huge fan of cheesecake and have never said no to anyone either making one at home or bringing one over when hosting a barbecue. Even being a huge cheesecake advocate I have never made one myself. That is until I came across this post at The Country Contessa by fellow food blogger Rachel and thought to myself "yes, I can do that". I am pleased to report that my first attempt at baking a cheesecake was a success, evidence has been provided in the form of photographic evidence.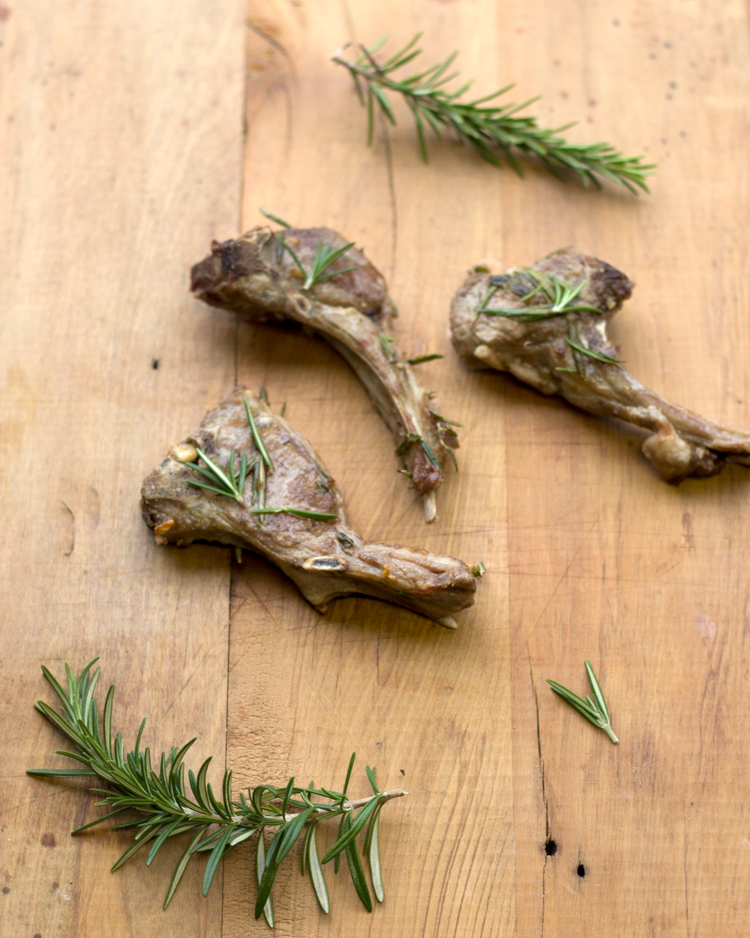 Lamb and kiwi barbecue. The two have gone together hand in hand for as long as I can remember. Every barbecue growing up would have featured a tray of lamb chops ready to blacken on the gas grill, the only saving grace would be smothering the end result in Watties tomato sauce. This recipe is a play on the traditional Kiwi roast lamb dish that many New Zealanders enjoy on any given sunday throughout the year.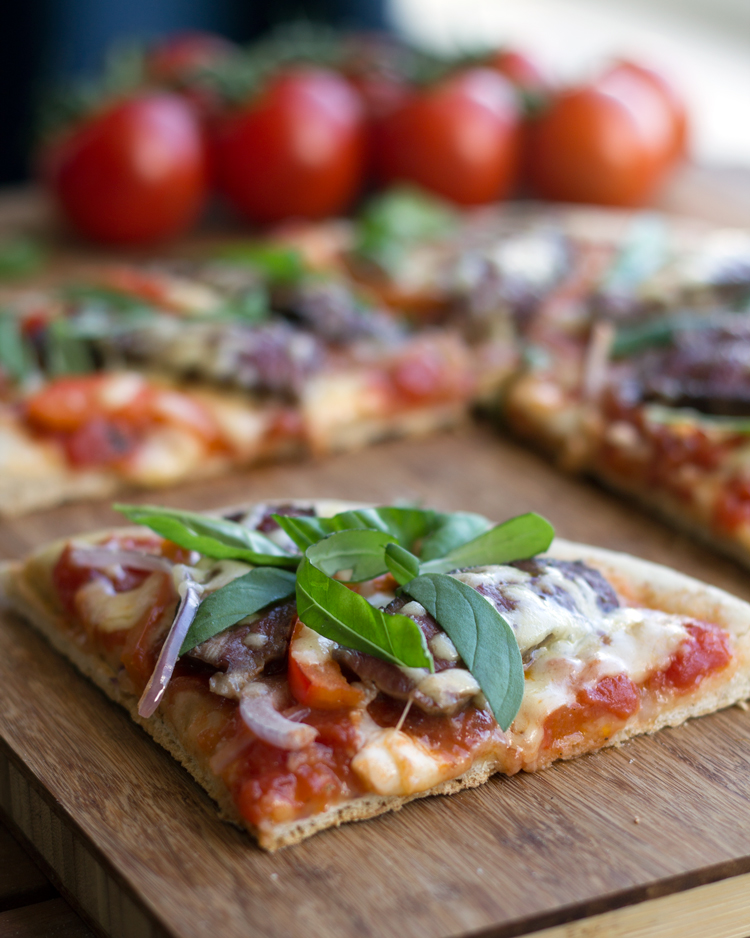 Two members of the Carey Family from Green Meadows Beef were recently at Moore Wilson's with a selection of their grass fed Angus beef products on display and on the barbie cooking up samples for shoppers to try. I took this opportunity to both, visit Moore Wilson's for some fresh ingredients, and to catch up with them for a quick chat and to grab a lovely cut of their eye fillet beef.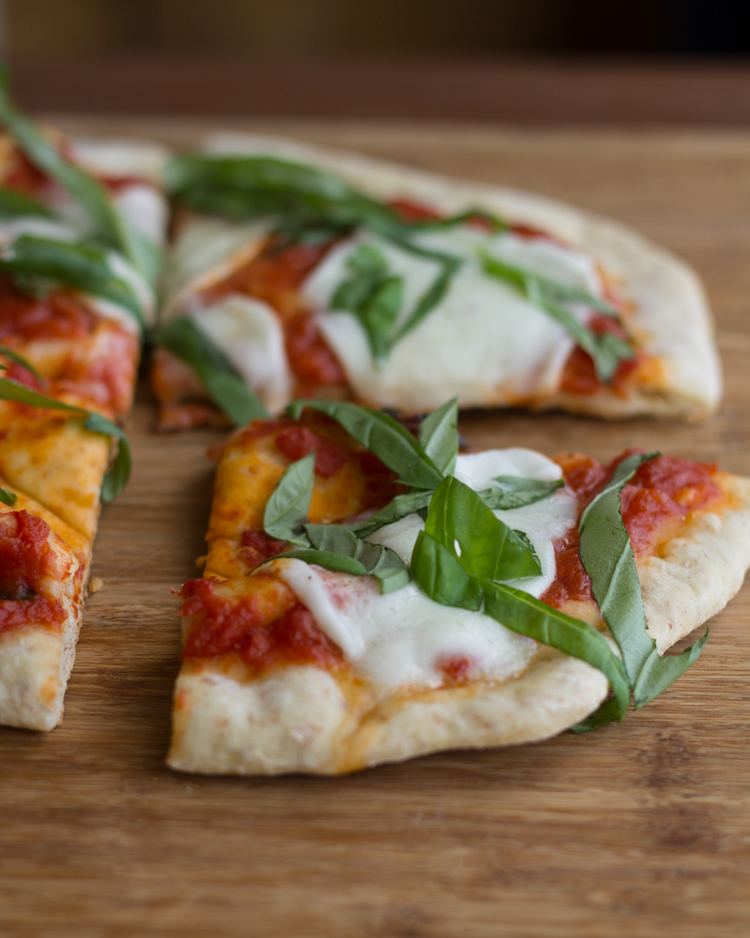 Now that the Weber has been set up as a pizza oven it is time to put it to the test with this simple Pizza Margherita recipe. Pizza Margherita is made of three main ingredients, tomato, mozzarella cheese and basil Prepare the dough before preparing the grill. This allows enough time for the dough to proof while the grill is heating up. Use Jamie Oliver's Basic Pizza Dough recipe for the dough, adjusting for the amount needed, in my case 2.
---